Sewing is an absolutely fun activity. As you learn sewing, you will get to know about numerous sewing tools. It can be pretty overwhelming to see many sewing tools in the market to make your customized sewing tools kit. But you have to choose sewing tools wisely based upon your projects and their requirements.
This valuable information will save you from buying useless tools because every sewing project varies. We don't want you to overspend and buy every sewing tool and equipment in this universe. So let's give you a very detailed overview of which sewing tools and equipment are related to sewing projects? What their functions are and which ones are going to be your best friends!
Recommended List of Sewing Tools, Equipment, and Accessories
Measuring Tools for Sewing
When you are about to start a sewing project, you will surely need fabric of any type for sewing. But to cut the proper size or to do the exemplary stitching from one point to another, you definitely need some sort of measurement tool for sewing.
These are not just for measurement only; in fact, these include all the supporting accessories that one can use during the measurement process. Depending on your sewing projects, here is a list of sewing measurement tools that will help you understand their functions and how you can use them.
1. Measuring Tape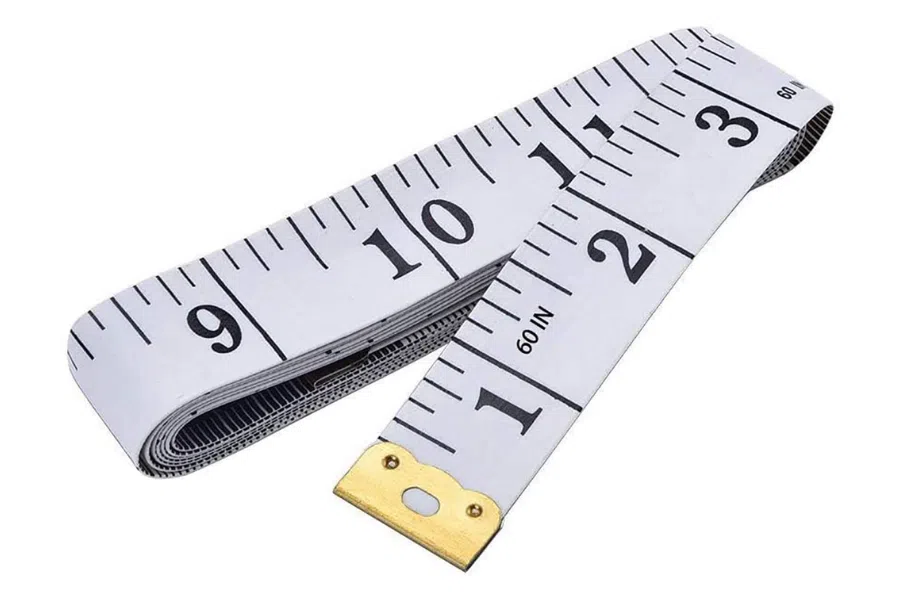 A vinyl measuring tape is one of the requisite sewing measurement tools. If you work on sewing projects more often, make it a compulsory item for your sewing tools kit.
A measuring tape can become compact by rolling it; this way, you can easily store it in your sewing storage box with other sewing tools.
It has to measure units of up to 60 inches and 150 centimeters marked on both sides. Any project of sewing requires a measuring tape as one of the pivotal sewing tools.
It allows you to measure your material to cut, stitch, sew, or attach. Apart from material measurement, you can also measure your body parts and curves if you are doing a dress project. You can always use it to measure different materials that may aid in your sewing project, such as; ribbons, laces, embroidery designs, and interfacing.
Tip: Wherever you are using a measuring tape, it can be tricky to decide which end to pick first to start your measurements. When I was a beginner, I felt terrible because I always picked up the wrong end! Agghhhh…!!
But the metal end makes it easier to pick the right one! 😉
2. French Curve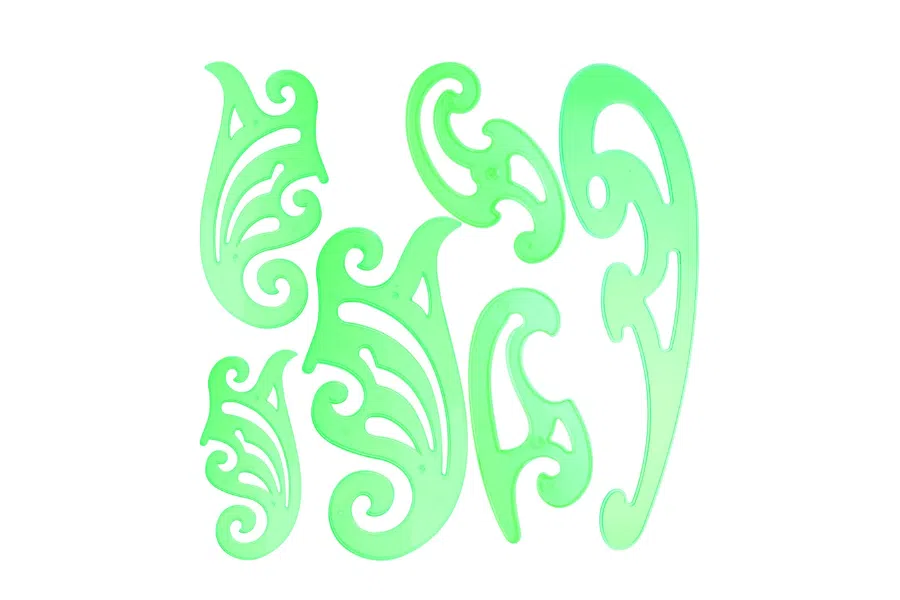 A french curve is a wooden/ plastic ruler (template) used for drafting a perfect curve on the fabric. These are used to make smooth curves from point to point.
As a beginner, preparing a perfect curve may become challenging. This useful sewing tool is a lifesaver when you have flawless flares to add to your project!
This useful sewing tool can be used for shoulder cutting or marking your shirt fitting in a nifty curve to sew. Although it is not one of the essential sewing tools, you never know which one of your projects may require one of these!
3. Sewing Rulers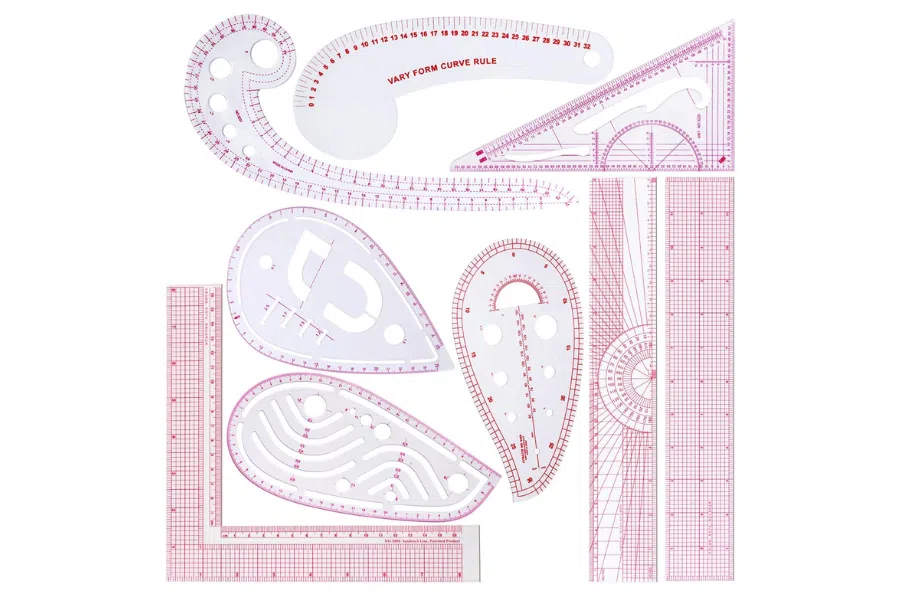 Sewing rulers are basically a set of a few different shapes and sizes of the ruler. These are used frequently as handy sewing tools when you need to measure any piece of fabric for cutting, designing, embroidering or sewing.
The often-used ones include a pattern ruler, snake ruler, button ruler, arm sleeve ruler, scale ruler, prominent cutting ruler, L-shaped ruler, grading ruler, and scale ruler.
They save you from the hassle of measuring from the right angle if you are not really good at measurements.
These rulers can be purchased separately or in the form of a sewing tool kit for measurement, including a few of these or even more than these. However, the ones commonly used are already mentioned above. You can check and find the ones that can save you from complex measurements.
4. Dressmaker's Ruler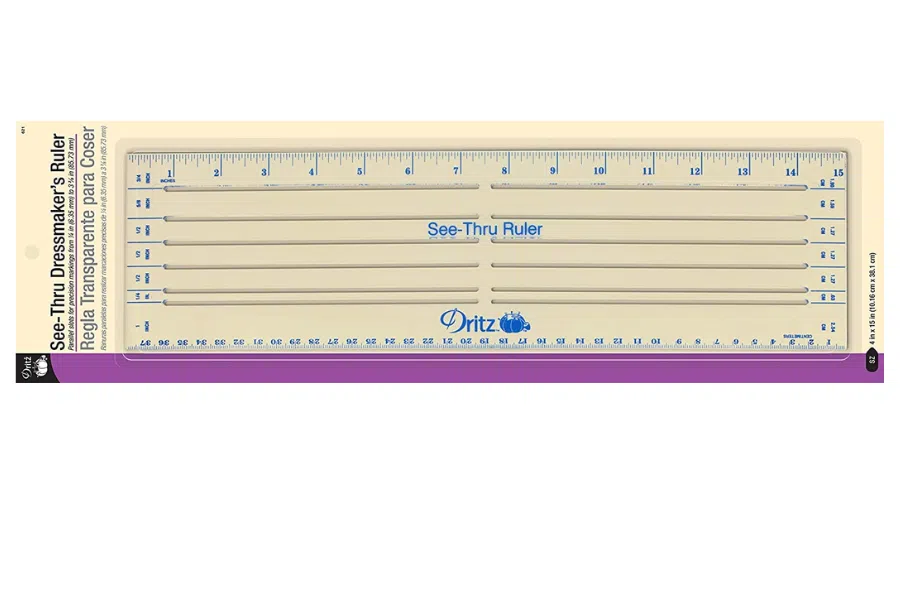 A dressmaker's ruler has spaces and increments. This unique feature of this sewing tool allows you to use your marker or pen chalk in the area without moving the ruler.
If you are about to do a lot of line drawing on your fabric, this can be a time saver that saves you from moving the ruler back and forth for marking.
Dritz has one of the best rulers for sewing, in fact Dritz has a huge range of sewing tools if you want to buy plenty of them.
Fabric Marking Tools
Marking tools are effective tools for sewing. Every project differs from one another, and so can fabric types. One best marking tool may not be effective in another case. It is always advised to try a few before you choose the one that works best for you. We have listed a few marking tools and their uses to make the decision easier for you.
5. Tailor's Chalk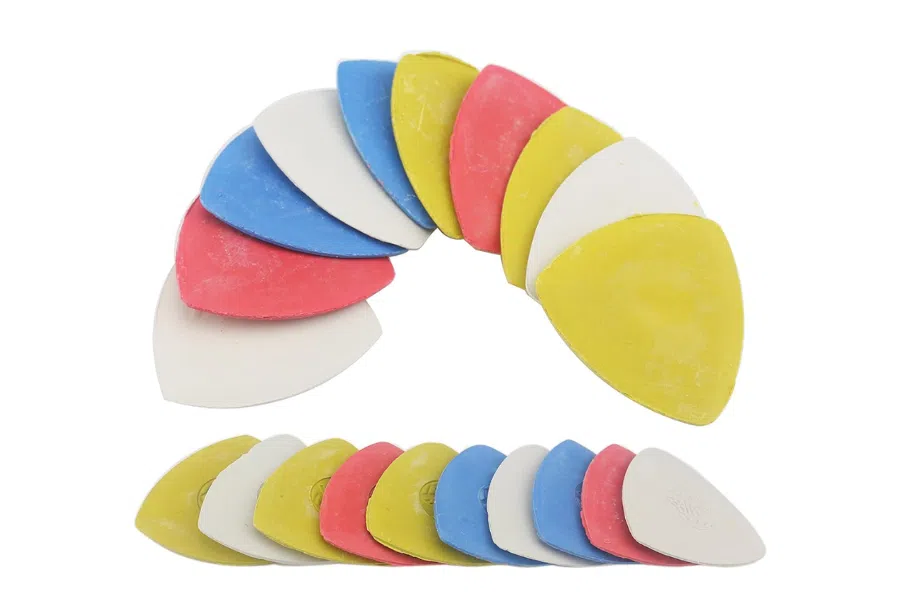 When you are measuring and estimating your fabric before you cut through it, you need to identify the area of your intended design.
Tailor's chalk can be really handy to mark point to point for cutting or sewing purposes. Chalk that leaves an imprint on the fabric is different from the regular one.
You have probably seen a colorful triangle, square or rectangular-shaped marking tool called a tailor's chalk because it is used explicitly for tailoring and sewing. Tailoring chalk should also be one of your essential sewing tools to keep.
There are many other tools to mark the fabric. But this one works well with the majority of fabric types. Having tailor chalk as a sewing tool is an essential tool you can use in your sewing projects.
6. Chalk Pencil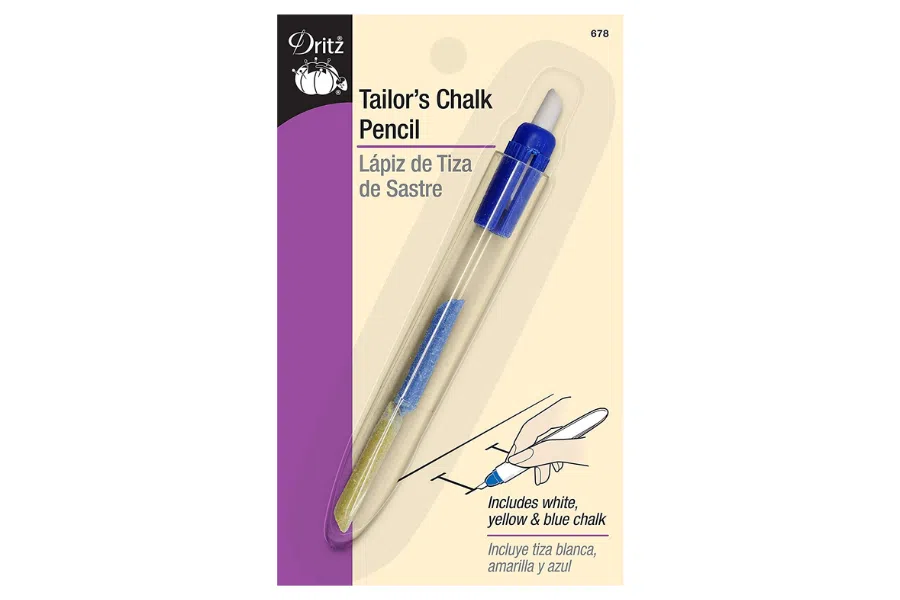 If you find a tailor's chalk cumbersome to use, you can always go for a chalk pencil instead.
A chalk pencil is preferable if you want to mark your fabric with a pointy edge, just like a regular pencil.
For some reason, a tailor's chalk can be tricky in projects that require very narrow marking for the sewing patterns, in these situations, a chalk pencil can be a fantastic tool. Moreover, you can sharpen them for more defined staining.
7. Chalk Cartridge Pen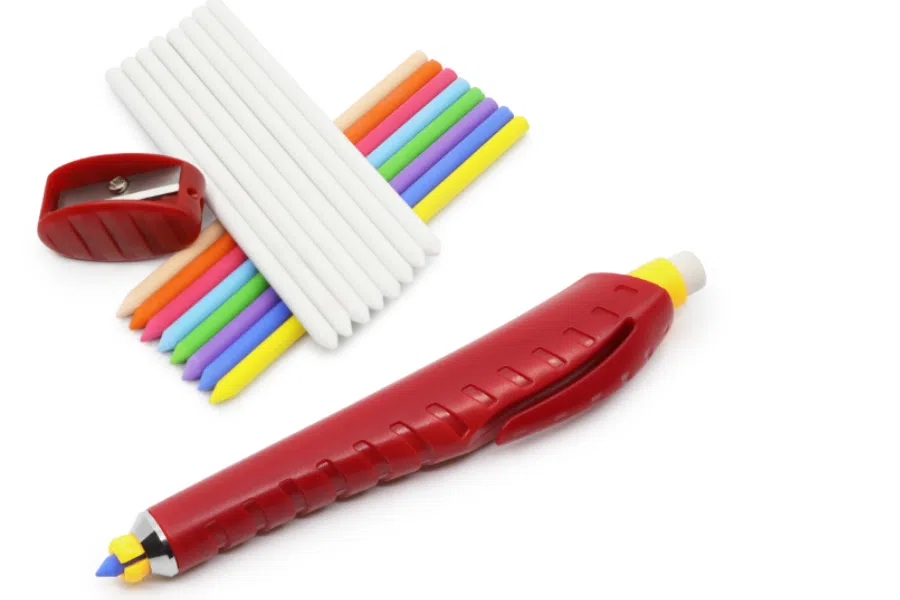 If you feel that none of the chalk options is good enough to help you smooth marking on your sewing fabric, you might like these refillable chalk cartridge pens.
During the process, you have an option to switch the ink color when desired. The ink comes off easily once it's dried and rubbed against any surface.
However, too much application can stint the cloth and make it impossible to take the chalk ink.
Dritz is one of the best brands to buy any kind of sewing supplies.
8. Air-Erasable Pen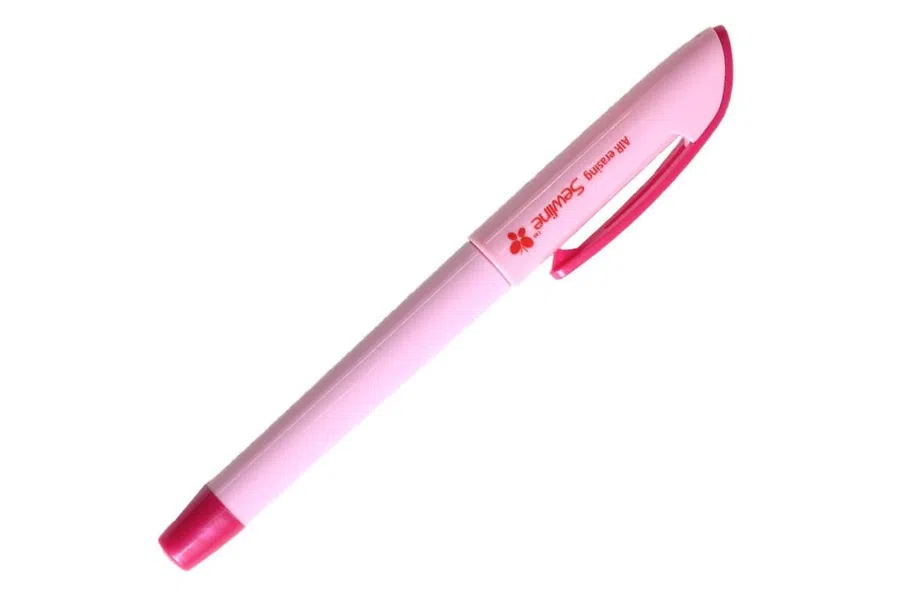 An air-erasable pen allows writing just like a regular ink pen. The best thing about it is that the ink comes off after a day or so after the ink has been exposed to the air.
These pens are the latest tool used globally for numerous sewing and quilting projects.
You can mark your fabric without worrying about the stains.
Once you are done with the marking and cutting fabric, the ink usually fades away after a while.
9. Tracing wheel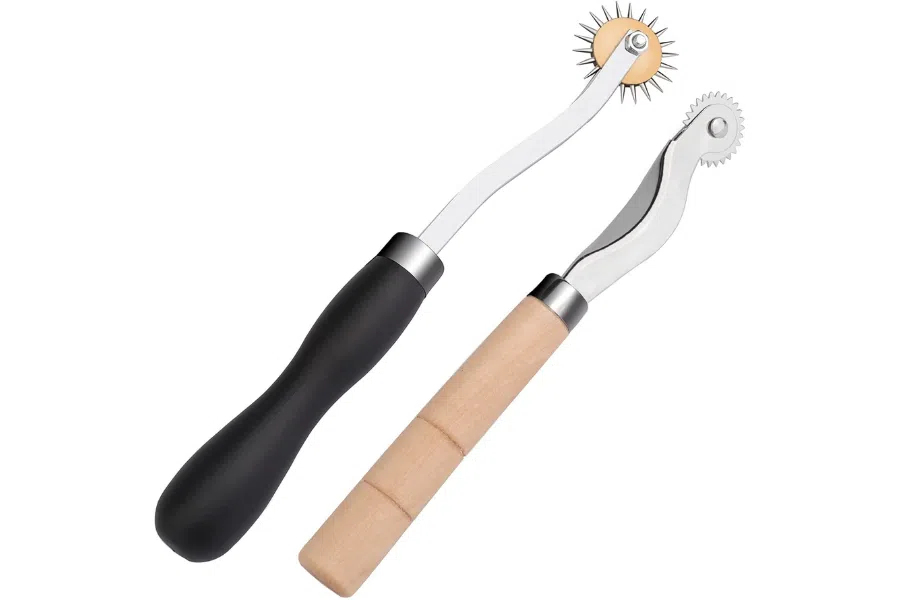 A tracing wheel is the best sewing tool for your pattern sewing projects. These are very convenient to use, with a metal wheel on the head with teeth on it. While the rest of the part is handy to hold when you are transferring a pattern from one subject to another.
When rolled over the dense fabric, these metal teeth create/copy the pattern in dots onto your main fabric piece. The patterns created by a tracing wheel are made without tracing paper or any kind of ink marking.
You will definitely want to keep one of these in your sewing tools kit if you have to transfer patterns from one piece to another.
A tracing wheel can be used to draw straight lines, circles or any shape that requires making pleats, pockets, buttonholes, applique and much more. There is another similar sewing tool that is called a double tracing wheel. It actually has two adjustable wheels to provide you with the correct seam allowance for perfect seaming.
10. Dressmaker's Shears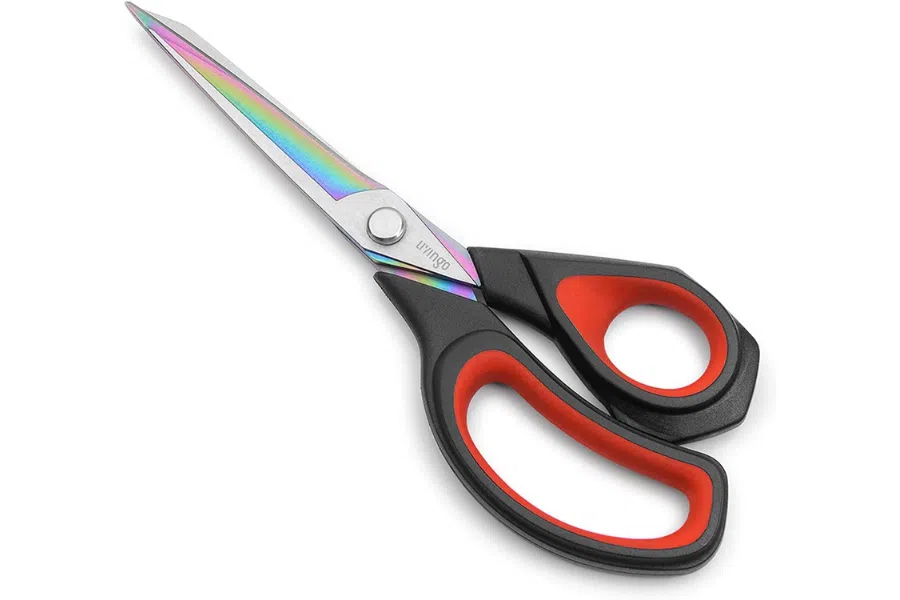 Dressmaker's shears are sharp-edged scissors used for cutting fabric. These are called shears because of their long sized blades. One side of the handles has a wide hole for fingers to hold, while the other side has a small round hole for the thumb to hold firm while you cut through fabric.
Their longer blades are ideal for cutting fabric straight. Their bent shape from one side while flat from another makes a perfect angle for cutting the fabric without snugging it. A dressmaker's shears are one of the must-haves as a cutting tool for sewing projects.
These are specially designed for a finished cutting. Although a dressmaker's shears are sharper than paper cutting scissors, they should never be used to cut paper or any other object because that will make its blades dull.
11. Pinking Shears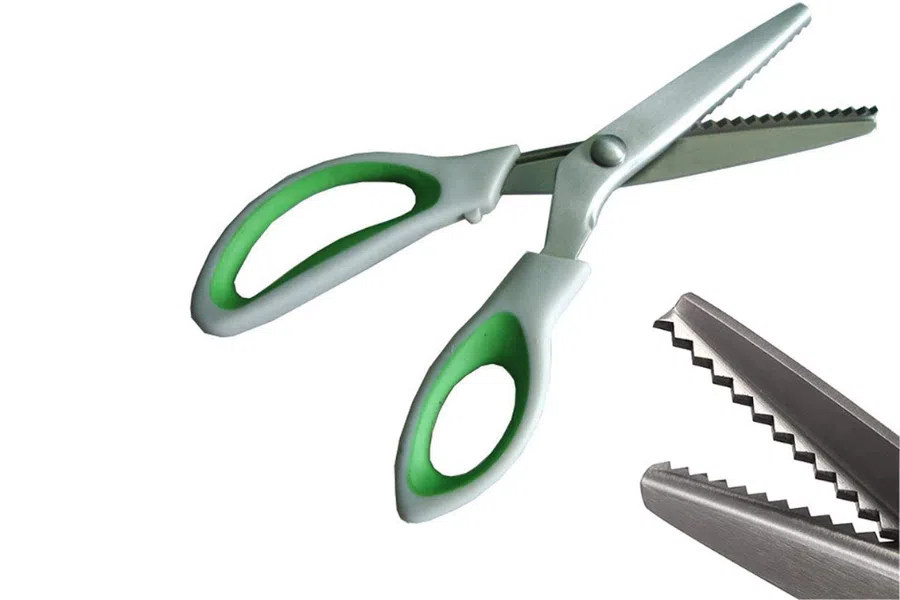 Pinking shears are scissors with zigzag edged blades instead of straight. Their saw-toothed blades are used for cutting any sort of woven cloth.
If a woven cloth is cut straight, the chances of the fray are higher.
Pinking shears saw-toothed blades do not prevent the woven cloth from fraying, but they reduce the damage while you cut.
12. X-Acto Knife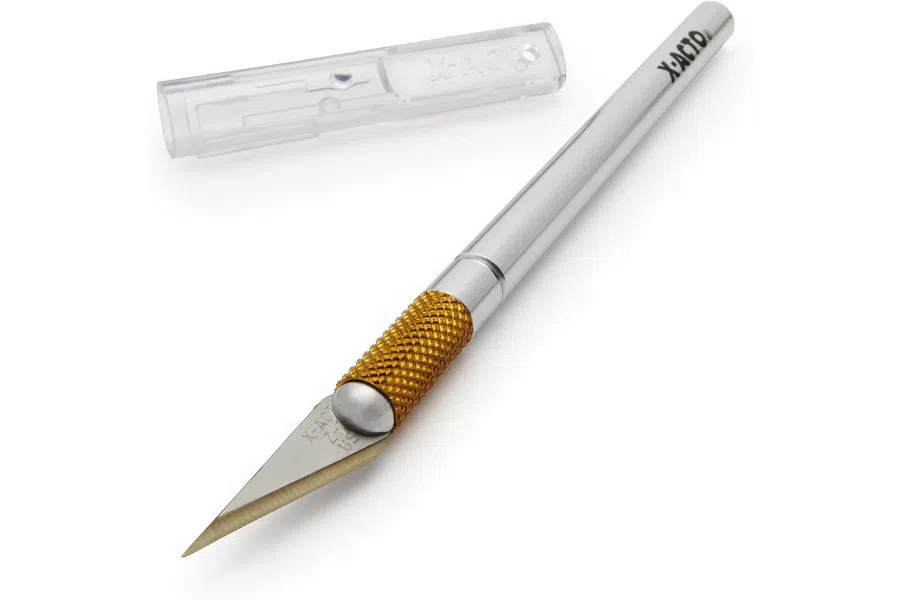 An X-Acto knife, also known as a precision knife, Exacto knife, hobby knife or utility knife, is used for crafting and quilting projects. It is a sharp pointy blade mounted on the head of an aluminium pen-like body. The blade on an Exacto knife is replaceable. So if the blade gets rough, you always have an option to replace it.
An Exacto knife is mainly used to cut complex objects, such as wood, heavy paper, plastic, or cardboard. These objects are used as a template for multiple sewing, crafting and quilting projects.
This knife is unsafe for children, but if your child is working on a project, you can continuously monitor and not leave your children on their own with this cutting tool.
13. Thread Nipper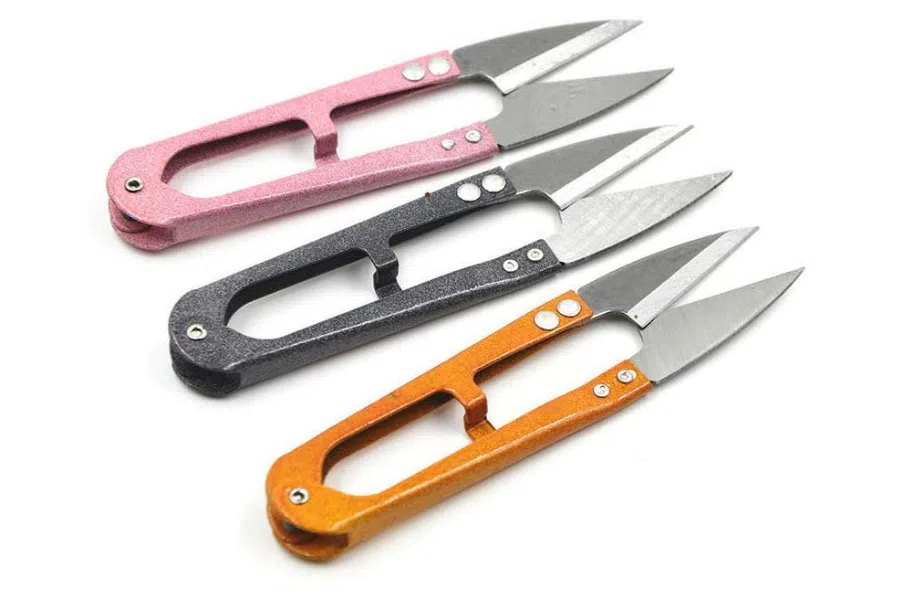 Thread nippers are a small tool for thread cutting. They are lightweight and easy to hold while you cut the threads. They allow a sharp and quick cutting experience for the thread hanging from your fabric without damaging it or fraying the edges.
Among cutting tools, you would require a few specialized tools to certain roles to facilitate you in your sewing project. These handy cutting tools can be an important piece of equipment for your sewing tools kit.
14. Duckbill Scissors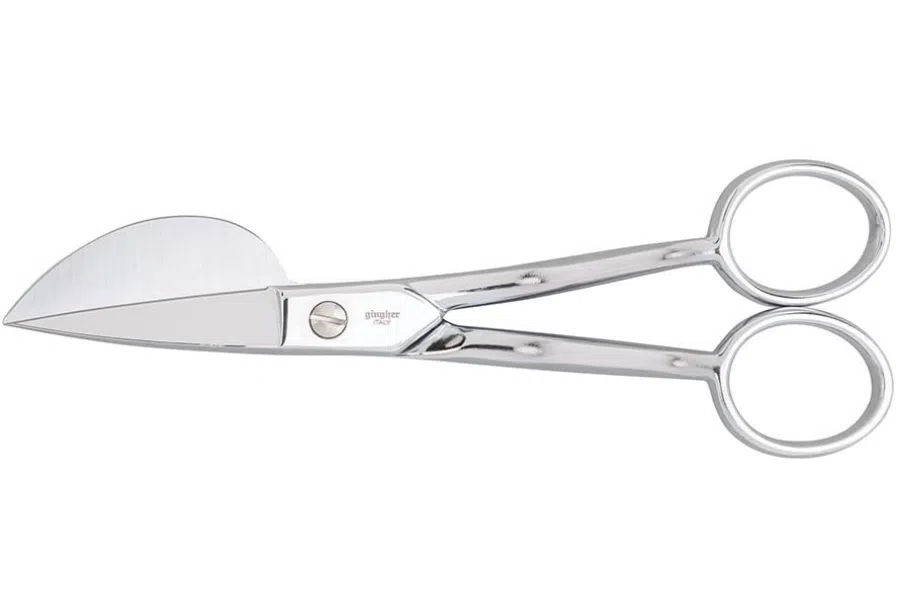 Duckbill scissors sound a little weird due to their name. But these are really amazing scissors used for trimming applique. That's why these are also called applique scissors.
The curve-shaped extension on one of their blades allows visibility for trimming extra fabric of the applique. These are really effective because you can smoothly cut without damaging your applique design.
15. Embroidery Scissors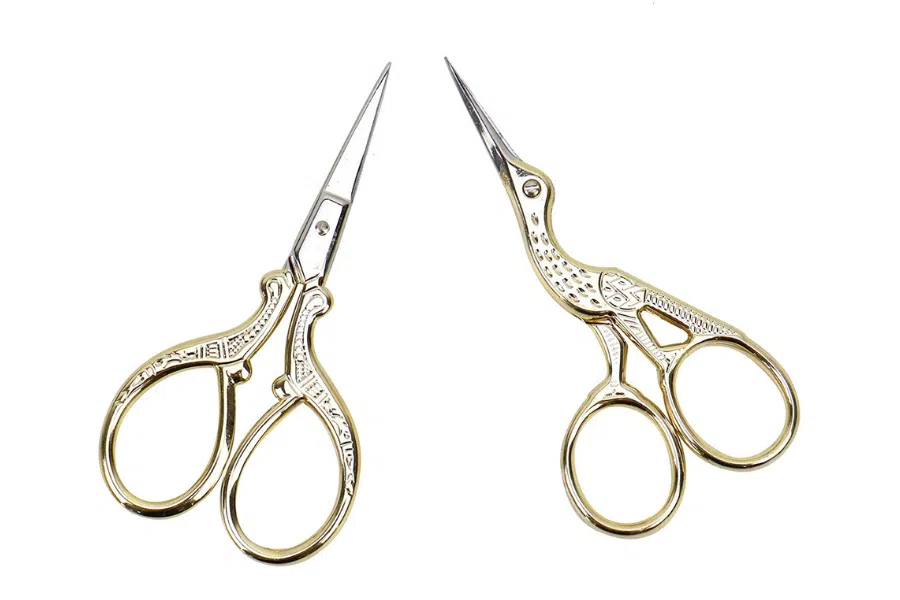 Embroidery scissors are sharp and pointy. Embroidery is usually a delicate artwork, which needs to be defined by carefully and smartly snipping the threads or tiny frays off the fabric.
It is advised not to use embroidery scissors for paper cutting or other material because this may make the blade dull quickly.
16. Fabric Rotary Cutter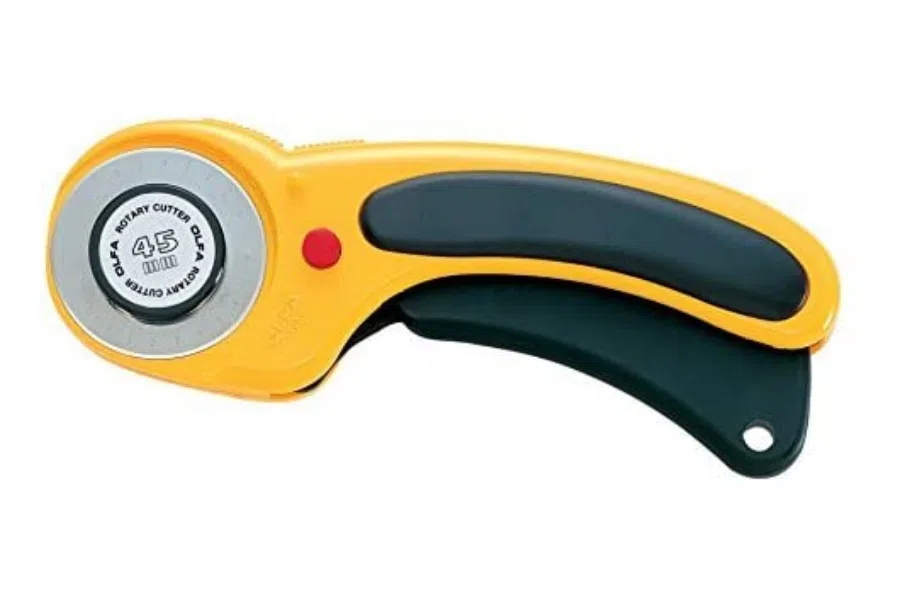 A fabric rotary cutter can be one of the handiest tools if your project is all about connecting and sewing patches. It is a perfect quilting and sewing tool for smart and flexible cutting patterns.
All the straight fabric cutting, which needs to be measured while you cut, comes out to be the best with a rotary cutter.
17. Paper Cutting Scissors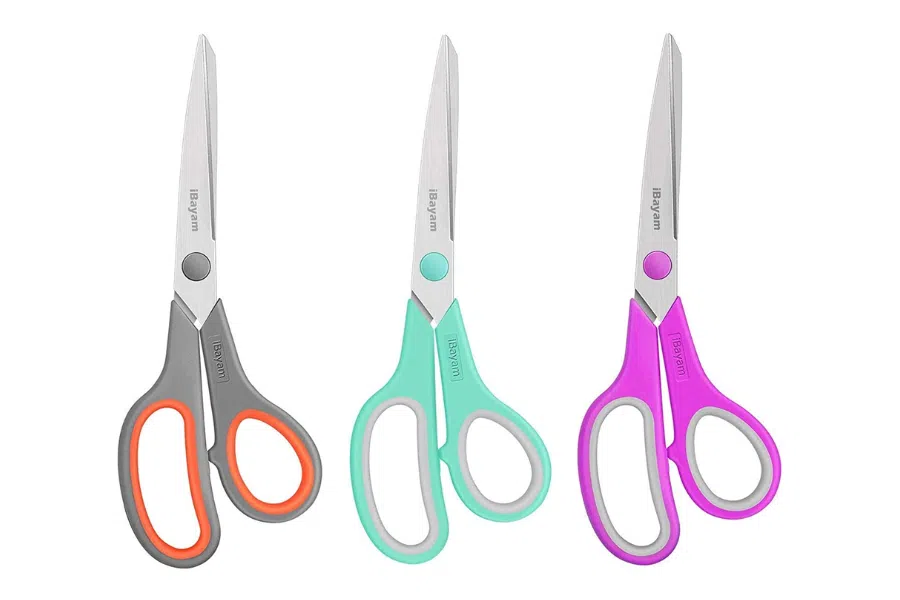 If you are creating your own cutting patterns, you definitely need one of these cutting sewing tools.
Paper cutting scissors come in handy when you want to practice cutting patterns on a piece of paper before you shift it on the fabric.
In fact, many sewing schools teach pattern cuttings to their students on a piece of paper before they can work on the actual fabric.
Cutting Supplies
The cutting supplies are very crucial when it comes to sewing. These are actually supporting supplies or accessories that help or aid in the cutting of fabric. Although these are not linked directly with cutting, however, they still get used frequently to make the cutting process smooth as possible. Below you will find a few of them mentioned. They might look un-necessary, but their significance is worth considering. Once you become a professional sewer, you then realize how important these actually are.
18. Paper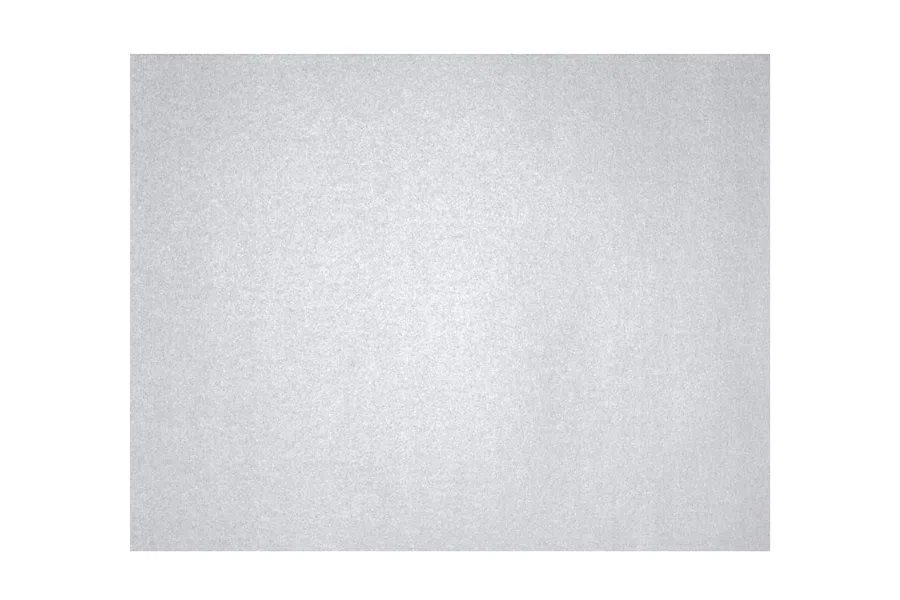 When you are a beginner, it is always advised to practice first cutting over a piece of paper. Even if you make any mistake, you won't be damaging any useful fabric. Finding a larger size of paper can be a challenge for practicing every day.
However, you can use old newspapers to draw your designs and patterns and cut them until you are confident enough to perform them on the actual fabric. You can consider paper as a requisite for learning cutting patterns as a beginner.
19. Cardboard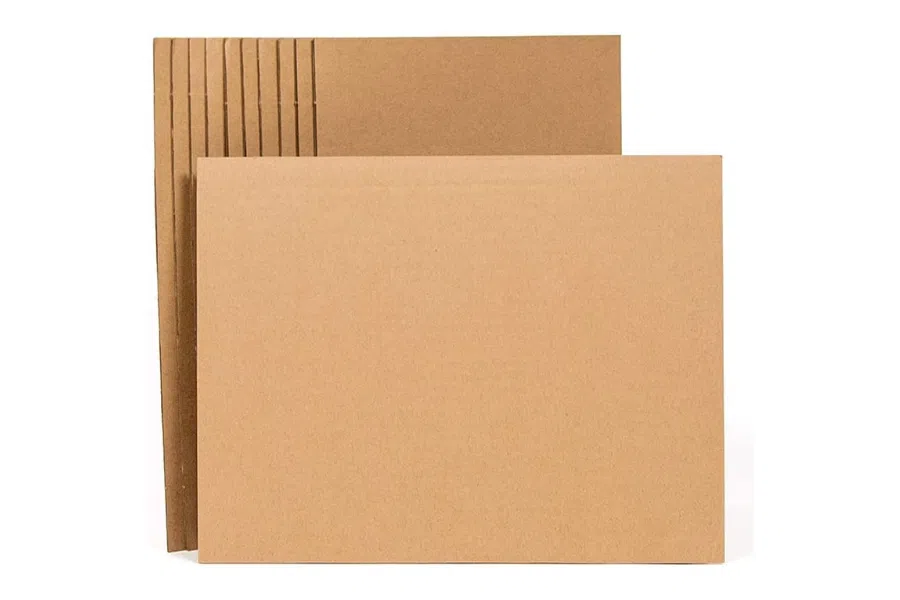 The use of cardboard may sound more like a school project. Honestly, there is no comparison to printing patterns on paper and then transferring them onto the cardboard and making templates out of it.
Cardboard is more reliable than paper when you want a hard material to transfer patterns for your sewing projects. Because once you have accomplished a perfect template on cardboard, you can cut it and use it to transfer it onto the fabric hundreds of times!
20. Self-Healing Mat: An essential sewing tool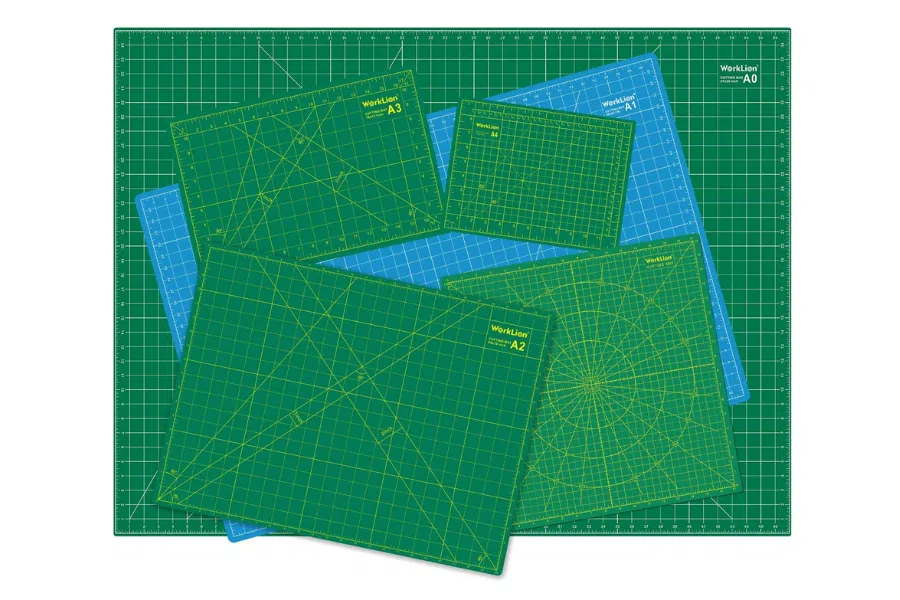 A self-healing mat has multiple layers that protect the mat from cuts and heals itself. It allows you to cut your fabric without damaging your mat. Because the sharp blades on the rotary cutter can damage any surface while you cut through the fabric. Whether it is a wooden surface, glass surface, metal or plastic, a self-healing mat can also save you from damaging the furniture.
A self-healing mat does not just provide you with a smooth scratch less cutting; in fact, it also increases the longevity of your rotary cutter's blade.
21. Pattern weights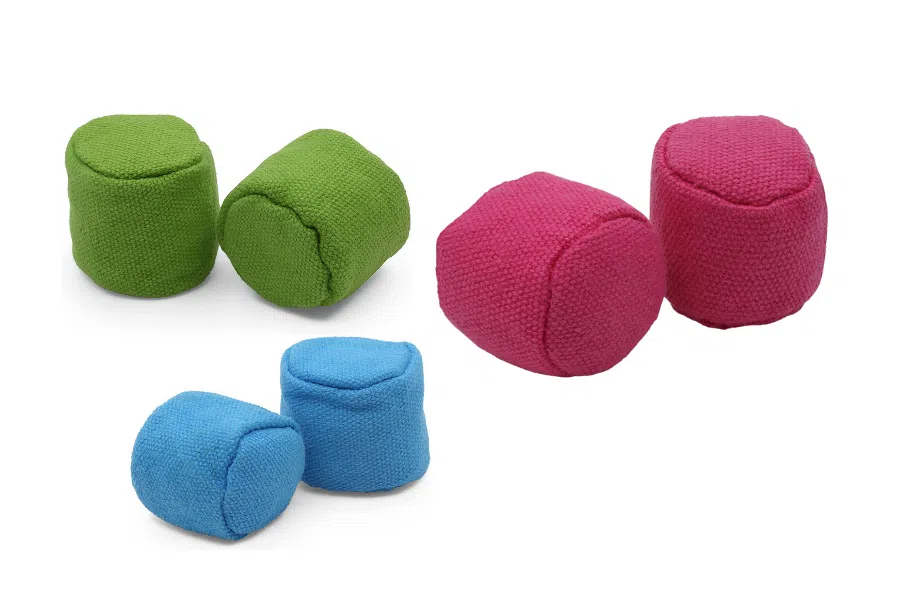 Cutting a pattern on the fabric is a skill that you will learn over time. Because you may be dealing with different sorts of fabrics. Usually, patterns are transferred onto the fabric with the help of pins, clips, or a marker. But sometimes, the material can be delicate to handle and using these options can damage the fabric. Now, this is the time where pattern weights do their job best!
These are actually heavy weighing small objects that keep the pattern in place when placed over the fabric while you cut. These can be found in different shapes, sizes and materials. These can be purchased from any store or even made by yourself.
General Sewing Tools and Accessories
22. Lint Brush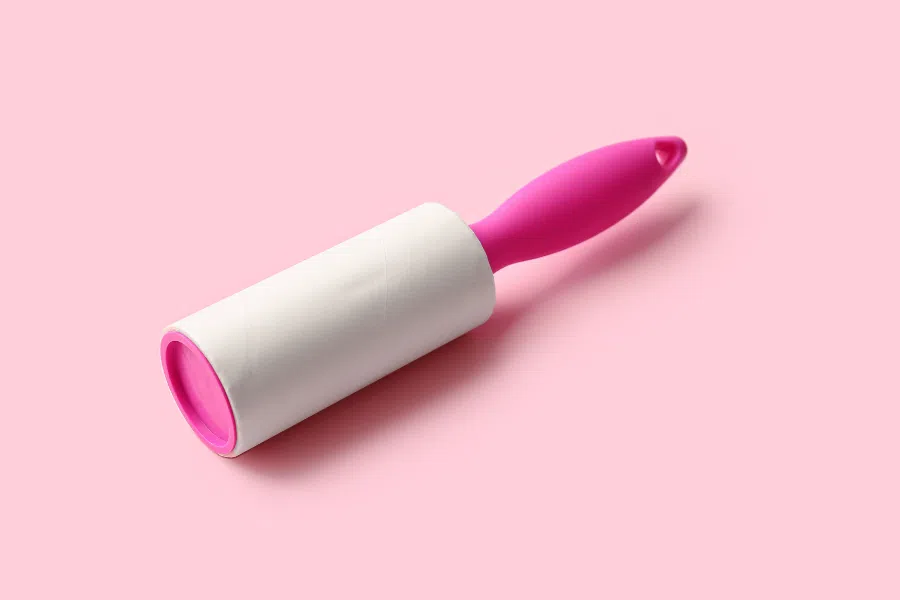 You might find a small lint brush with your sewing machine package. It is used to dust away from the lint from your sewing machine parts. But if it is not included in the package, it is best decision to buy one to get rid of annoying thread and dirt on your fabric.
23. Screwdriver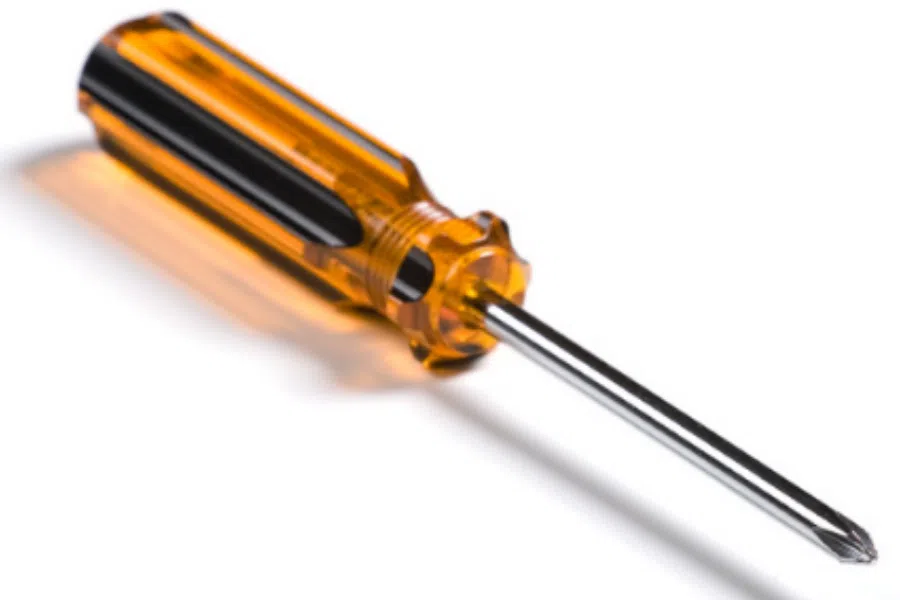 A tiny screwdriver is technically not a main part of the sewing machine tools. However, this tiny little tool allows you to open the screw of a needle clamp or a presser foot. Because you can use them to unscrew the presser foot or needle clamp to add a needle or a foot to the machine. Those are generally a perfect size for your machine since they come with them often.
Tools for Sewing
Now comes the central part, where you will be guided for the essential sewing tools. Although these are crucial to possess, a few of them can be skipped depending upon your sewing project preferences. Below are listed all the sewing tools that are mainly related to sewing.
24. Sewing Machine Manual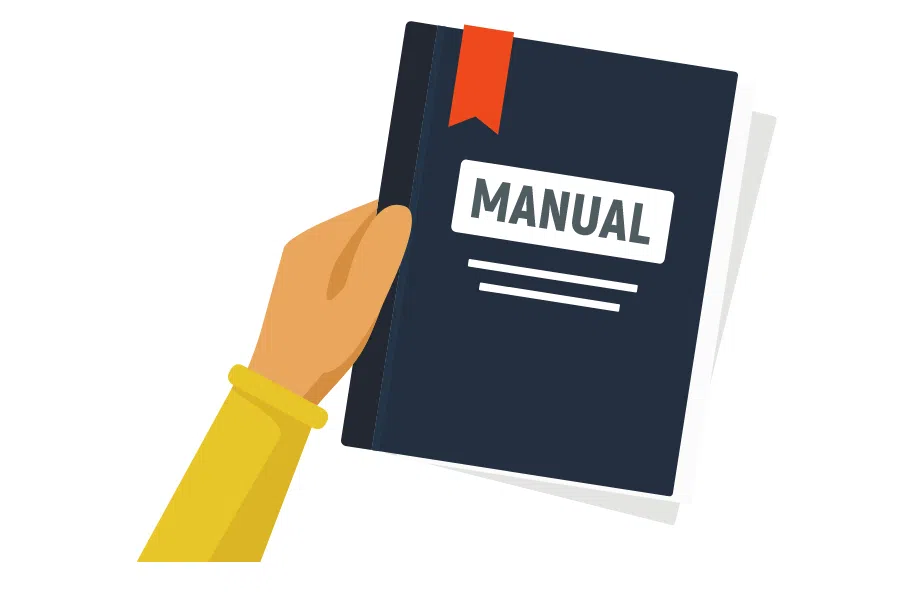 As a beginner, it is wise to first go through your sewing machine manual to understand it. Every machine has its own functioning. Who knows, you might end up finding some really cool features about your sewing machine. Before you get started, reading about your sewing machine gives you confidence and knowledge to use it like a pro.
25. Storage Box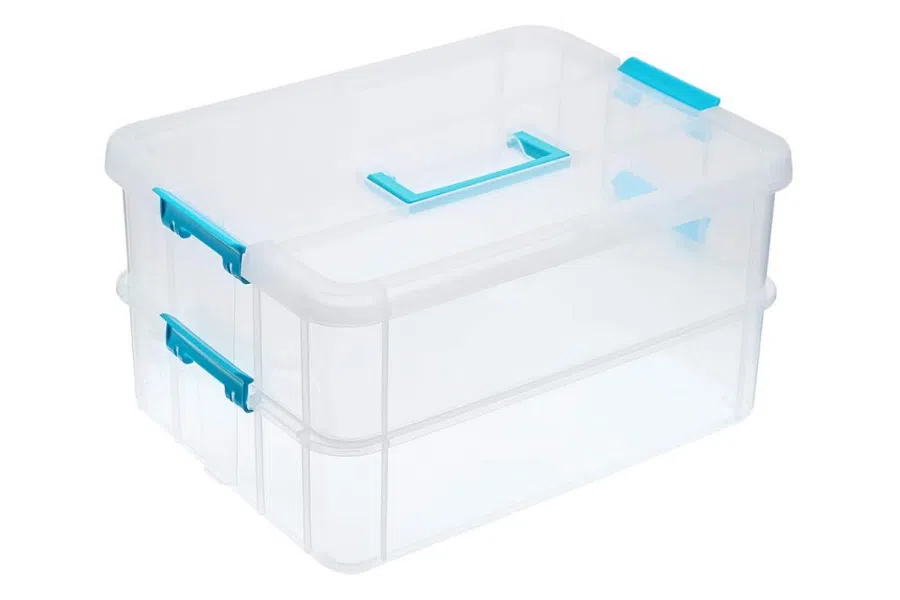 Do you remember the metal cookie container your grandma used to keep? When you were younger, you always wanted to reach the shelf where it was placed. It was out of reach, but one day with disappointment, you discovered no cookies in it. You could only see threads, needles, buttons, ribbons, pins, and many other tiny sewing tools.
It is a wise move to keep your tiny sewing accessories and tools in a storage box. These little accessories can go missing in a blink of an eye if not kept in a container. Because you don't want to go looking for these tiny accessories each time you work on a project.
Investing in a storage box with sections can be a sensible initiative to secure your sewing accessories and organize them smartly.
26. Sewing Table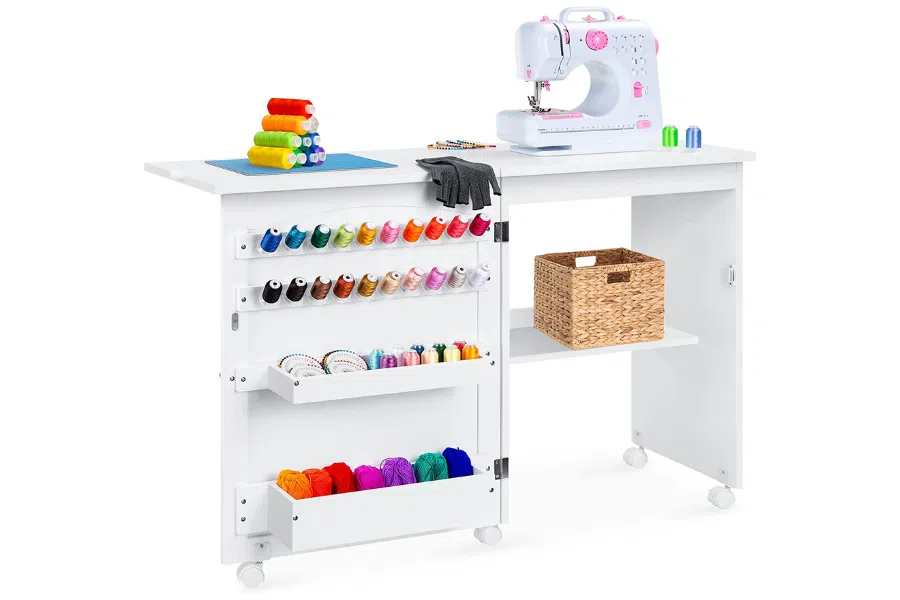 Sewing is just like sitting on your workstation but with a lot of movement back and forth, mess, and things scattered around you. Keep your sewing machine on the right level, where you can access it comfortably by sitting on a chair.
Sometimes you have to sit for prolonged hours during a sewing project. If your posture is incorrect, you are more likely to have back pain and neck stiffness.
Investing in a good sewing table sounds fancy, but you can always look for options around you first. Any wooden table in your house with some space and a few drawers can make a perfect workstation for your projects. All you want from it is a sturdy area to place your sewing machine.
Choosing a table for your sewing machine, you can take a look at these points before you consider it:
The table's top should be large enough to place your sewing machine and still left with an area where you can keep your scissors and tools.
It should specifically be a wooden table to absorb the vibration caused by the machine when it is sewing.
Has to be even and not cause any sort of stumbling while you work on it.
It should have space beneath where you can place your sewing machine pedal.
Having drawers or cupboards can be a bonus because you can save your sewing stuff within your access.
27. Light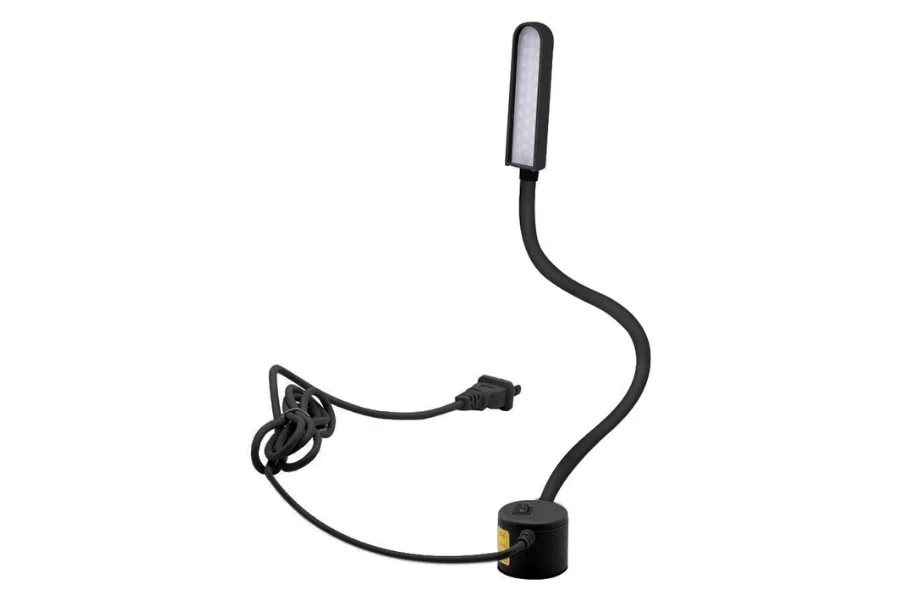 Measuring, cutting and sewing cause lots of eyesight exercise. Because all this work requires a lot of focus. Having reasonable lighting in the room can allow you to perform better during your sewing projects.
Light is considered one of the essential sewing tools which directly impacts your performance. Having not enough light can not only cause errors during work, it actually affects your eyesight as well. Using hand needles and other small sewing accessories can be troublesome if the light is not ample.
Some machines come with a lampstand attached to their table. You can use your desired bulb for the proper lighting. Whereas newer computerized machines have a built-in light over the needle clamp area, providing a handsome amount of light. These are called LED lights, which guide you through your sewing process.
28. Sewing Machine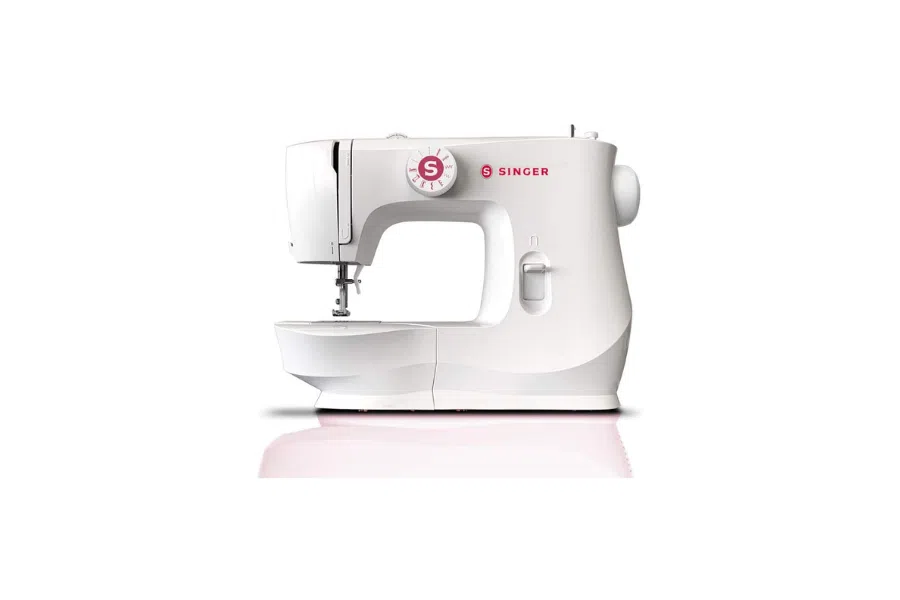 A sewing machine gets all the limelight of your sewing projects! The primary sewing tool that you would be using is definitely a sewing machine. These are the most expensive tools you will find on this list because it's with them. It is not necessarily essential to buy a new one when you give sewing a shot.
You can always borrow it from a friend, a relative or maybe find an affordable basic one for buying second hand. Because spending a lot of money on something you have just started is not a good idea. You might not find sewing your type of activity later on, so the expensively bought sewing machine can go useless.
However, we can still give you a brief idea of what you should consider before buying a suitable sewing machine. Identify the nature of your project and what sort of functions you will be performing in your sewing projects. Because if you are looking forward to doing embroidery and stitching, then a simple sewing machine won't be a good option for you. You should consider a sewing machine that meets your needs regarding your projects.
29. Needle Threader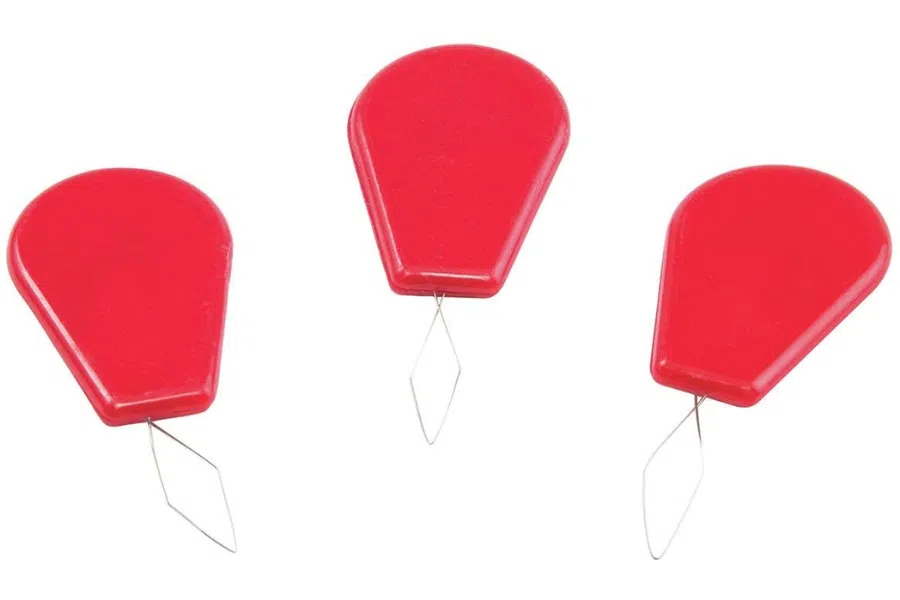 Sounds like a time-saver, right? Exactly! A sewing needle threader can save you from multiple attempts to thread your hand-held needle or the sewing machine needle. Although the latest computerized machines include a built-in needle threader, you can always keep a separate one if you have to thread a hand-held needle. This should be one of your best tools for your sewing tools kit.
Once you start using a needle threader, you will never switch back to traditional threading. Count it as one of the essential sewing tools that can save you a lot of time and effort trying for something that can be done within seconds!
30.Machine Needles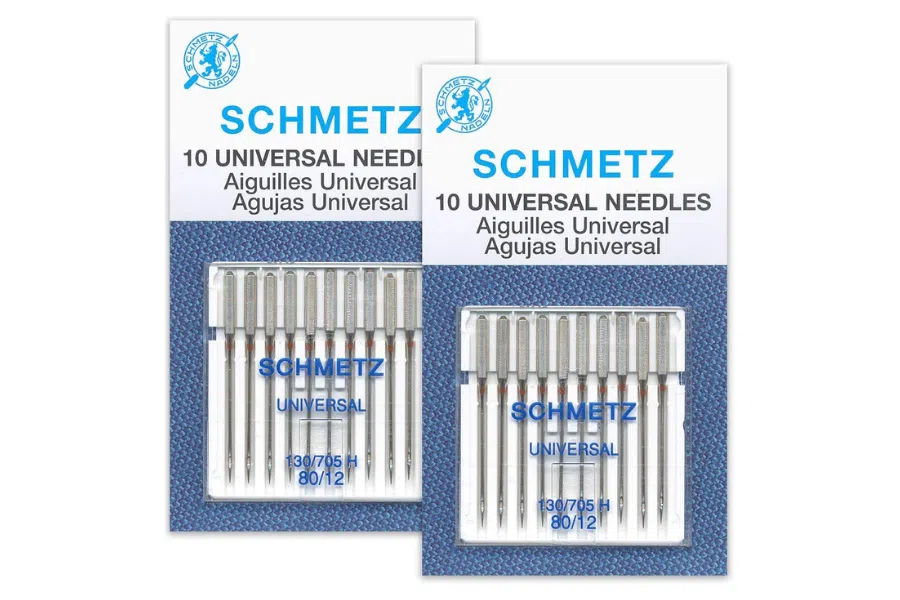 There are numerous sizes and types of machine needles. But every machine can use a particular type of machine needle. These needs are breakable and often get damaged when used with heavy fabric.
Machine needles are replaceable, and you would be needing these quite often. It is mandatory to only use the needle type that is recommended by the machine manufacturer. Using an unfamiliar kind of sewing needle can damage the machine. They are actually an essential accessory for the sewing machine itself.
These are replaceable; that's why we are not going to consider it a sewing machine part. We rather consider it a sewing accessory. When placing the needle into the needle clamp, make sure you have placed it in the right position. A little bit of wrong placement can result in a disaster or a broken needle. Fortunately, the newer computerized sewing machines have a built-in function that guides you to place the needle in the right area. Once you are sure the placement is right, you can screw it tightly to not fall off.
Conclusion
These sewing tools can be more or less depending upon the nature of sewing projects you may work on. As a beginner you can initially get some basic tools, and then further on enhance your tools as soon as you learn new techniques and skills in the sewing niche. These sewing equipment can make your life easier with your sewing hobby or profession.
Picture Credits: amazon.com
Frequently Asked Questions
What is the most important tool in sewing?
The most important tool in sewing is the sewing machine. Without it you cannot sew any clothing or other items together. A needle and thread are much less efficient and much more time-consuming.
How do you take care of sewing tools and equipment?
It is necessary to keep your sewing tools and equipment clean, and use a storage box to avoid misplacing any of the tools. Some tools are to be kept away from water because they can get rusty. While sewing accessories like threads need to be kept in a way that they do not get tangled when kept with other tools.
What is the importance of sewing tools and equipment?
Sewing tools help you to pace up your sewing process, and make your sewing projects neat. With sewing tools, you can skip many time consuming steps that may hinder your efficiency.