As a beginner, sometimes you can feel hesitant to get started with the learning process. If there is a guide available to read, listen, watch or a person to demonstrate, then life can become pretty easy. We have jotted down some fundamental sewing machine tips for beginners to make you feel comfortable with your learning process.
1. Follow the Instructions on the Manual or DVD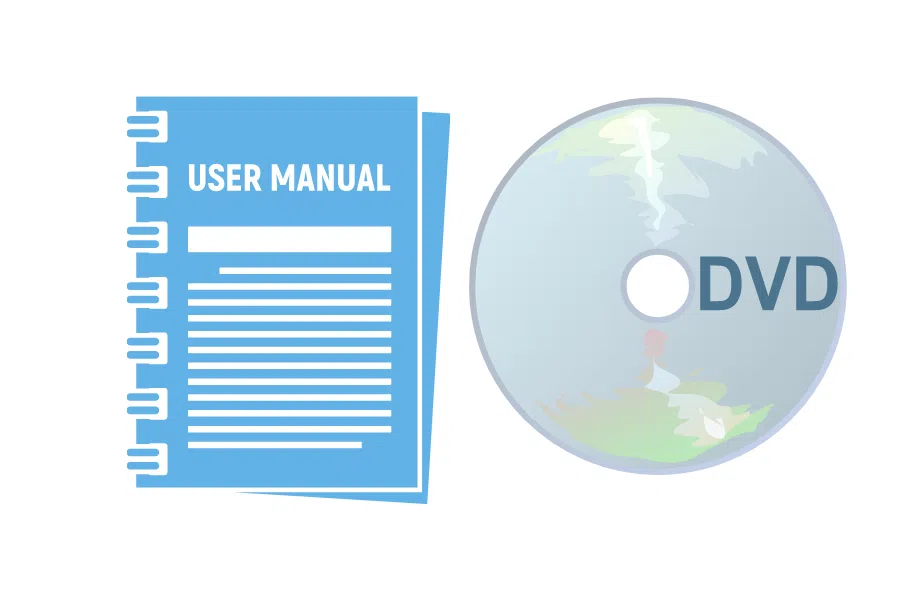 Sewing machines come with manuals and DVDs for instructions. Those are basic sewing machine tips for beginners on how to use that particular machine. Those instructions can save you from damaging the machine or harming yourself during the sewing process. Also, there might be hidden functions mentioned for your sewing machine. You would never know them without reading the manual or watching the instructional DVD.
Those instructions are meant for beginners or new owners to understand the functions of their sewing machine before they get started with it. For maintaining your sewing machine, it is mandatory to follow instructions religiously for the longevity of your sewing machine.
2. Explore your Sewing Machine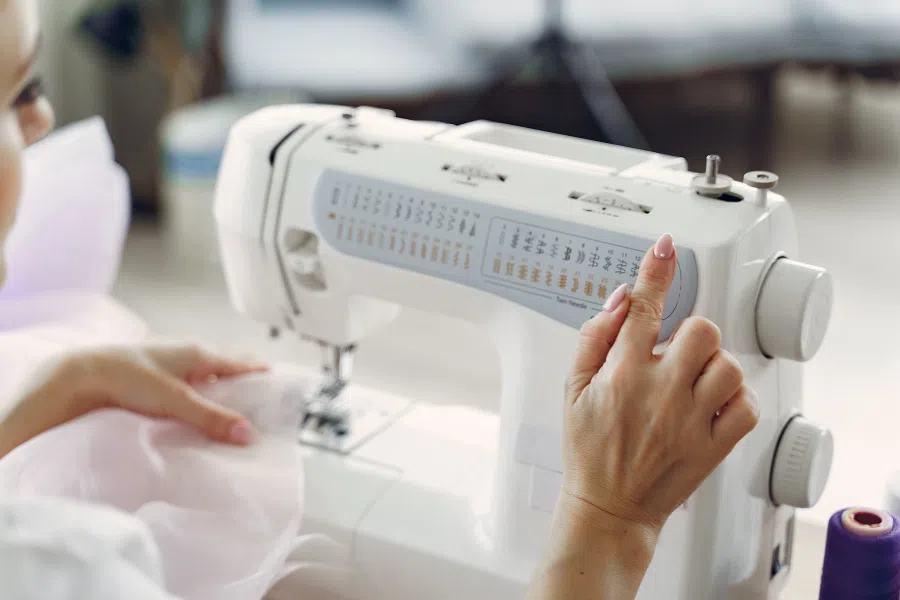 When you are a beginner, it is always good to get familiar with things around you. Exploring your sewing machine can help you in many ways. Once you have read the manual and instructions, now it's time to explore what is where?
Please take a look at your machine and all its parts thoroughly, and understand what their functions are. This worthy exercise will let you understand the dynamics of your primary tool. To understand sewing machine parts and their functions, you can check this article for a detailed explanation of each part.
3. Setting up the Sewing Machine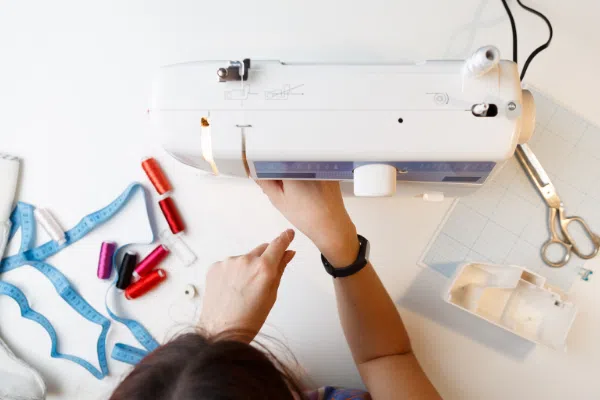 Once you have read the manual and gone through exploring your sewing machine, you should be good to set up your sewing machine for sewing.
Make sure you wind the bobbin carefully following the instructions in the article linked below. Once your bobbin is wounded successfully, you are now good to load it in the case and place it in the holder.
Moreover, don't forget to thread the upper part with more attention to detail. As this may be a little overwhelming in the start. Once you learn how to thread correctly, it should not be an issue later on. A threaded machine with a loaded bobbin is now all set to start sewing!
4. Preparing Fabric for Sewing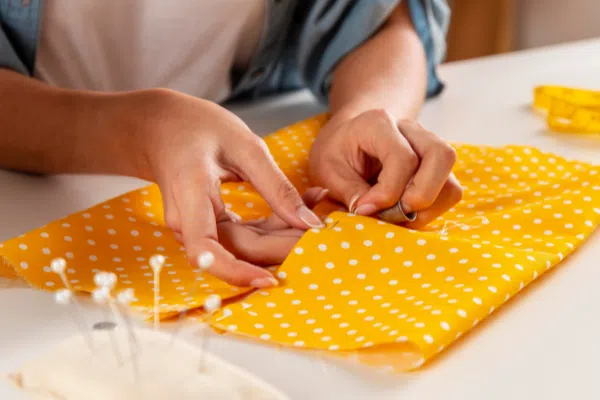 Choosing the right fabric for your first sewing is crucial for your learning. Because a wrong choice of fabric can cause inconvenience, resulting in losing interest in this wonderful hobby!
Choosing Fabric
I personally recommend beginners to start sewing with a cotton fabric. This is one of the best sewing machine tips for beginners anyone can give!
Washing before Sewing
But before you start sewing, it is mandatory to prepare it first. There are many fabric types that shrink after the first wash, so I highly recommend washing your fabric before sewing it.
Usually silk or polyester do not shrink that much, but fabrics like cotton, linen, denim, and satin shrink significantly. Ideally these fabrics should be washed before sewing, since you don't want your sewing project to shrink into something smaller than your sewn size! 😉
Pressing Fabric
I always make sure to iron press my fabric before starting any sewing project. As most of the fabrics develop creases, which intervenes in the sewing and cause rough sewing. One of the best benefits of pressing the fabric before sewing are that you get a good grip on it, it is easier to handle, allows smooth sewing, and looks exceptionally neat after sewing.
5. Practice on a Spare Piece of Fabric Initially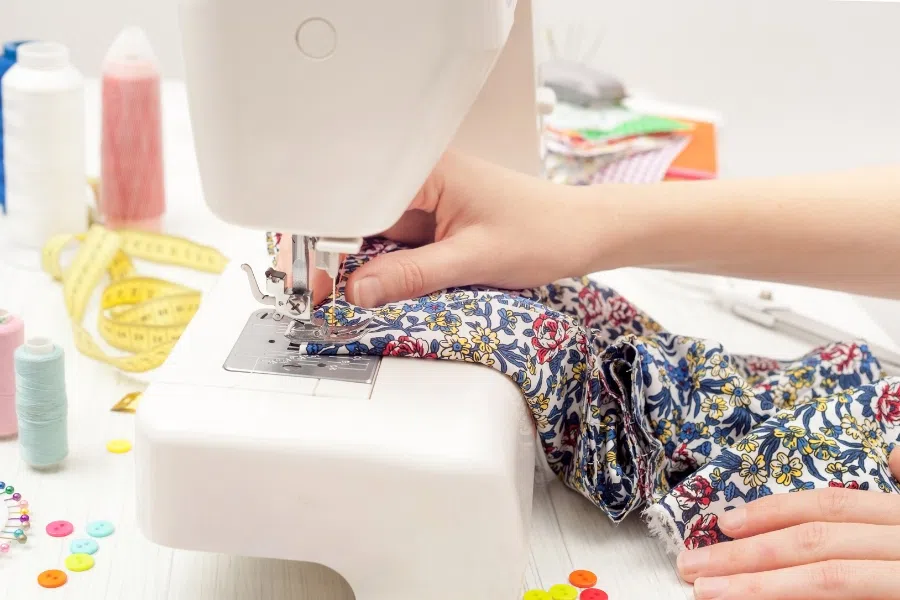 Never try to start your first stitch on the main fabric directly. Before you start sewing, always keep some spare leftover fabric pieces to practice your sewing stitch.
When you sew over the extra fabric, make sure to form a little longer stitch. That way, you can easily judge if your sewing machine is performing well or not. It may be missing thread, making large stitches, breaking the thread, or collecting the fabric.
Always check the backside of the fabric to see if the stitch is neat. In case of any malfunction, your sewing machine will gather a bunch of thick and rough thread knots.
6. Watch YouTube Tutorials for Sewing Machine Tips for Beginners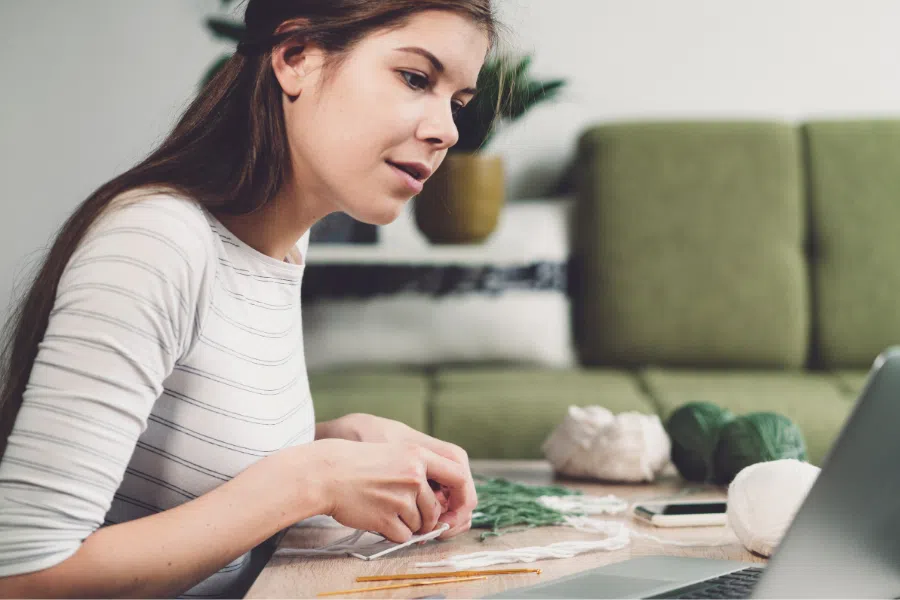 The universal tutor, YouTube, can be a time saver! When you want to know how a particular type of machine works or get started, you can find tons of content on YouTube. These videos are made by influencers who make tutorials on how to do stuff.
You can learn a few essential tips on getting started with your sewing machine. There is a possibility that you may find a review against the same model of your sewing machine. Because professional influencers review the products in a particular niche, those review and tutoring videos can add more knowledge to your sewing skills.
How to use a Sewing Machine: Beginner's Guide
7. Learn to Thread Accurately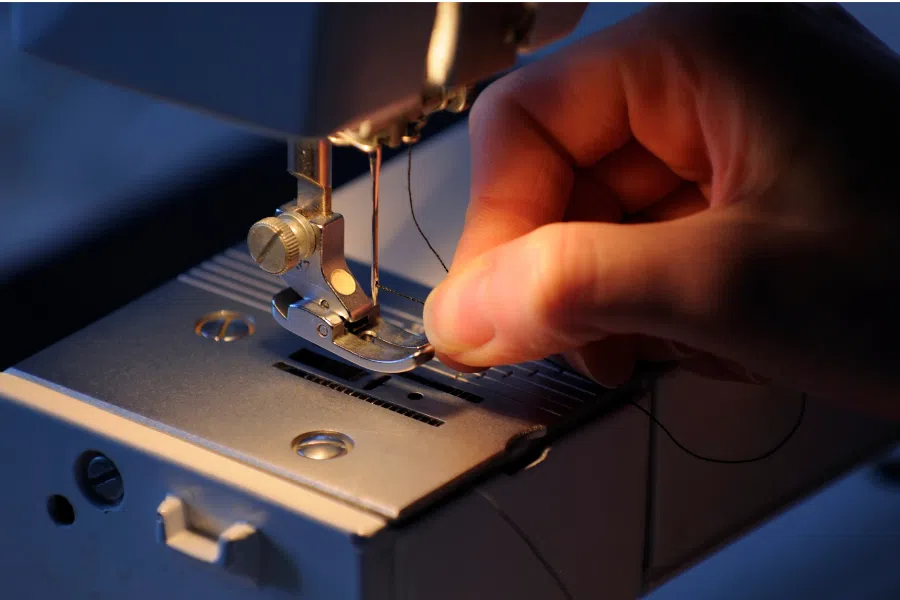 The first thing you should learn to start your sewing machine after turning it on is to thread. Every machine has its layout when it comes to threading. For this, you can refer back to your manual to find out the accurate way of threading your sewing machine.
A matter of fact is that the majority of sewing machine stitching issues come due to irregular threading. Once you learn how to thread your sewing machine accurately, it can save you from problems like thread breaking, and thread skipping etc. There are two types of threadings:
Top threading
Full threading is initiated from the spool. You need to place the spool correctly and thread each part of the sewing machine as per instructions in the manual. You would be passing the thread from different guides that eventually lead the thread to the needle.
Lower threading
Although bottom threading is not as detailed as the full part threading, it includes the most crucial process. The lower threading contains steps such as:
Bobbin winding
Placing the bobbin correctly in the bobbin case
Inserting the bobbin case in bobbin driver in the right direction
After performing this process correctly, your needle would be able to hook the upper thread with the lower thread, successfully forming sewing stitches.
8. Keep your Posture Right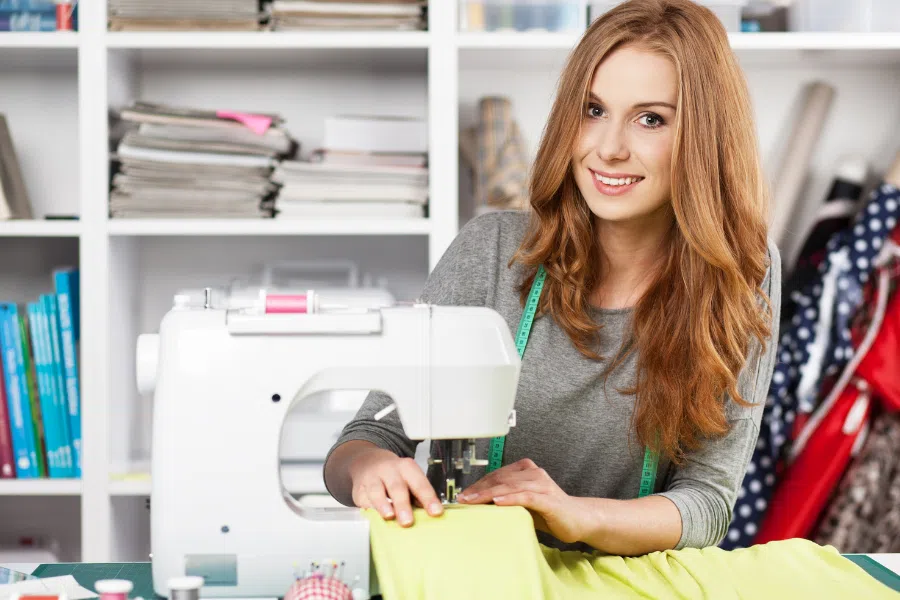 Sewing is done over a table where you place your sewing machine. A chair is used to sit for hours. As a beginner, it might take you more time to explore and learn. You are having an uncomfortable position while sewing can affect your health. You need to make sure that your machine is placed at the right height and your chair is just right for it.
Sitting straight is advised; leaning for hours can cause backache and cervical spine issues. You wouldn't want this hobby to give you any medical issues that may end up quitting your passion.
9. Having the Right Tools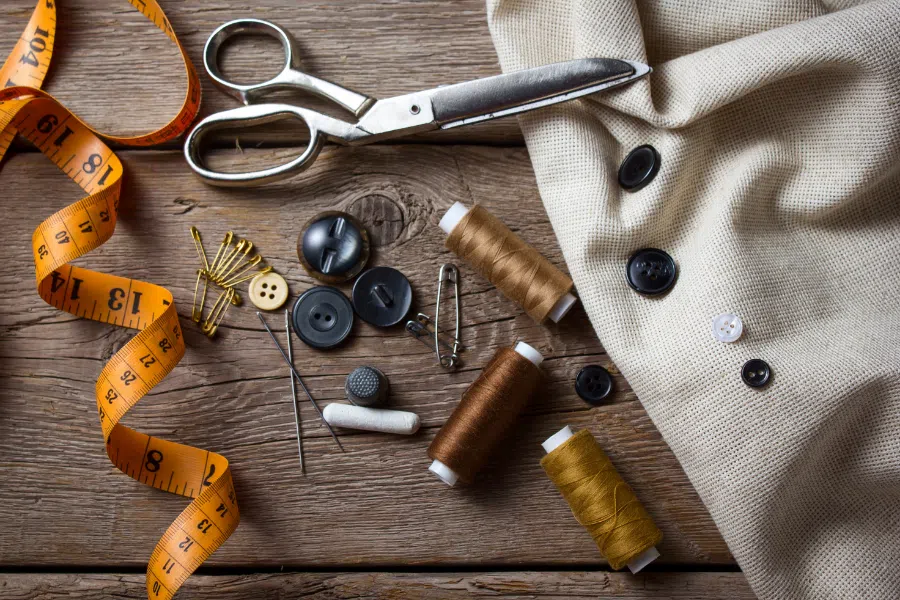 Before you get started, it is crucial to possess the right tools. Always check what tools you would need to start a sewing project as a beginner—a scissor, spools, fabric.
Bobbin, measuring tape, marking chalk, ruler, and obviously, the suitable sewing machine is all you need.
These essential tools for sewing machine can be added further depending upon your sewing project. You can select your tools from this article based on your preferences.
10. Keep a Needle Threader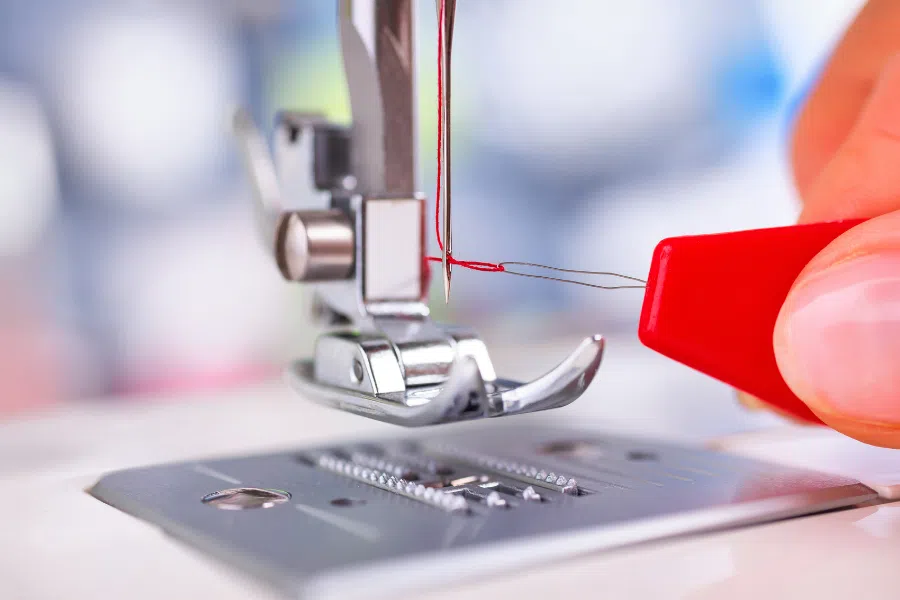 Threading the needle can be an exhausting activity when it is done over and over again. Unfortunately, it is part of the sewing game.
However, we can eliminate a little stress; a needle threader is such a relief! Usually, the latest computerized sewing machines have a built-in threader.
In any case, if that doesn't work, or if you have a machine that does not include one, you can always use the hand needle threader.
11. Sew Slowly: Best Tip for Beginners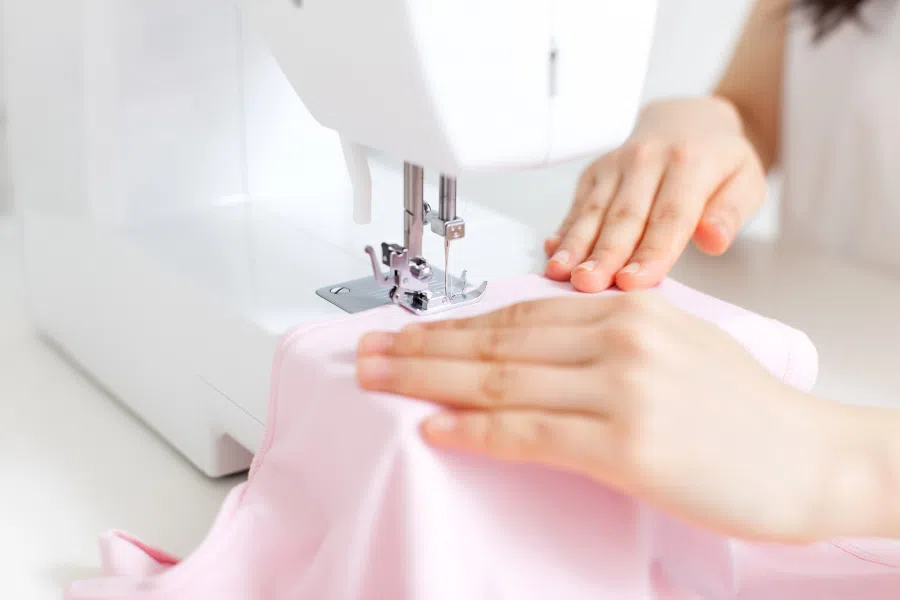 Being a beginner, it takes time to understand and adapt to the pace of a sewing machine. Unlike manual sewing machines, electronic sewing machines are super fast sewers. So here is the best tip for beginners you may ever receive!
You have to slow down to get the stitch right. Initially, you are not trained enough to move fabric quickly in the right direction. As a result, there is going to be a lot of trial and error. You need a seam ripper for this!
On the other hand, you need to slow down for your safety matters. These machines are super fast, and you don't want your hand to get caught in them. Be patient, and take your time first to learn and then explore the speed. Once you get used to it, the speed is pretty fun to sync.
12. Oil your Machine Frequently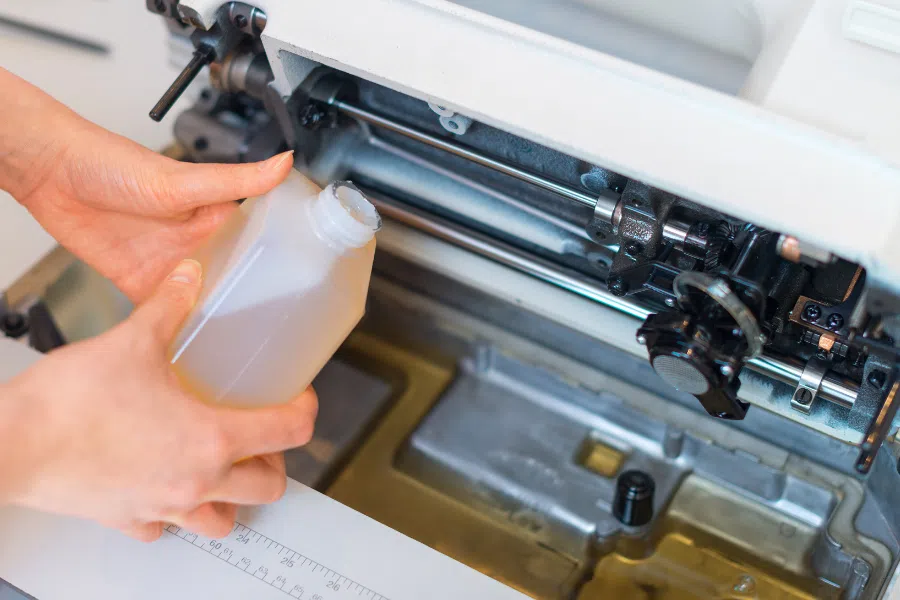 These sewing tips for beginners will also teach you how to take care of your sewing machine. When you take care of your sewing machine, there is always more minor repair needed.
You can make a routine to oil your machine frequently. Make it a habit of oiling your machine thoroughly every three months.
At the same time, a little bit of oiling twice a month on the outer parts won't hurt and make your sewing machine smooth.
13. Clean your Machine often: Cleanliness Tip for Beginners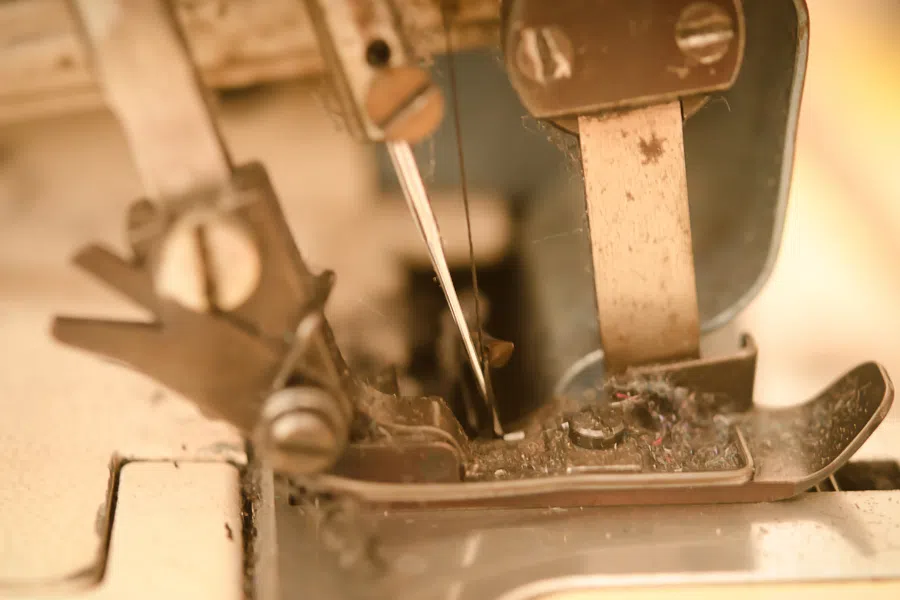 When debris and lint get caught into the unreachable areas, your sewing machine can cause issues. To prevent you from taking it to the repair shop, you can clean your machine thoroughly once a month.
Always make sure that you cover the body of the machine after you are done using it. Covering your sewing machine will save its parts from absorbing unwanted dust and debris.
Some sewing machines have small and medium lint brushes; you can use those or buy more tools to clean your sewing machine.
Conclusion
Before you start your learning sewing, it is good to get guidance from those who are already in this business/hobby for some time. That way you can avoid the most common mistakes new learners make, and save time and energy to learn this skill.
Picture credits: Canva.com
Frequently Asked Questions
Can I teach myself to use a sewing machine?
It is easier to teach yourself to use a sewing machine. Always read the sewing machine manual thoroughly and follow the instructions. You can watch Youtube tutorials on basic sewing skills for beginners as a free source of education.
What is the best thing to sew for beginners?
There are many basic sewing patterns to try as a beginner. However, the best and easiest thing to sew is a pillowcase. But you can read this article for more ideas on sewing patterns for beginners.
What is the most effortless clothing to sew?
There are many patterns to try as a beginner. But if you want to try something as a beginner from clothing, then sewing a scarf can be the easiest thing to sew. If you want to go a little ahead, then a plain trouser is more manageable than any shirt. It has straight sewing patterns.
What are the basic sewing tools?
There are basic tools like scissors, measuring tape, a fabric marker, fabric, ruler, a sewing machine and many others. It is still dependent upon your sewing preferences to decide which sewing tools can still be counted as your basic sewing tools. You can read this article in which we have covered almost all the tools and their uses to define their importance.