I was only seven years old when I first became interested in sewing. My mom used to make clothes for me and my younger sister. I never got to work with my mom on sewing projects for kids. So here I will be sharing with your one of the easiest sewing projects for kids who are eager to step in to this creative hobby!
But it all started with my Barbie doll! From the first day I had her, I saw her wearing a pink dress with white polka dots. I've always wanted to make her look nice and dress her every day like a princess. I remember using my mom's sewing box and some small pieces of fabric she had thrown away in a tote bag.
It was summer vacation, when I loved making clothes by hand for my Barbie doll. When my mom admired the clothes I had sewn by hand, I felt over the top!
The girls next door would come over and ask me to sew pretty dresses for their dolls as well. It felt like I had opened a boutique where people would compliment my sense of design and ask me to make doll clothes for them.
I soon started using my mom's Brother sewing machine to make small things like pencil cases, skirts, and scarves, and it kept getting better and better…….
Now that I'm a mom and a professional seamstress, I think it can be fun to teach kids to sew by having them start with simple projects. Keeping this in mind, I've come up with one of the easiest and most fun sewing ideas for kids to start their sewing passion.
1. Cloud with Rainbow Droplets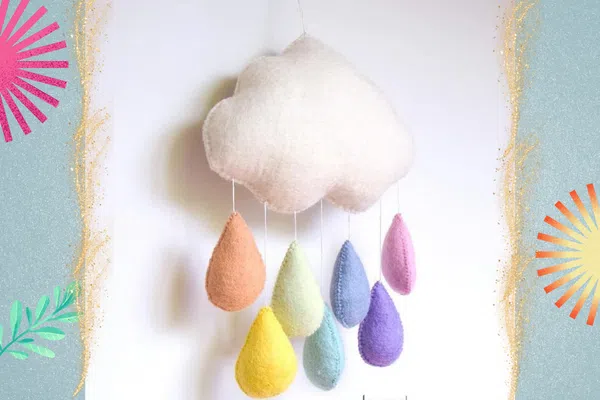 If your kids love nature, then making this cloud with rainbow droplets will melt their heart! It is one of the easiest sewing patterns that requires less of an effort, but turns out to be a master piece. Let your little ones try sewing this beautiful project and hang it in their room to let them show to everyone proudly.
2. Straight Pajamas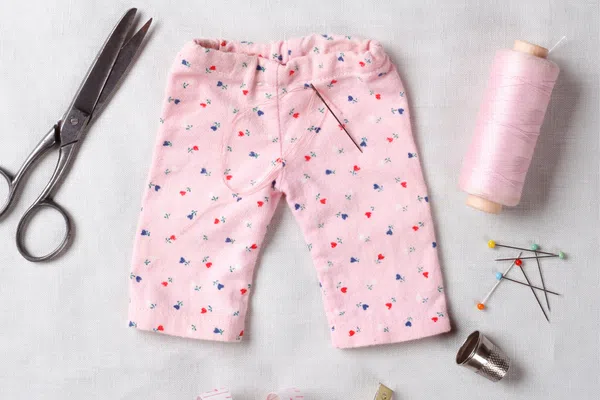 This is one of the easiest sewing patterns for kids. As they can sew their first Pajama for their dolls or for themselves, just let them decide whom they would sewing it for. You find really simple patterns for cutting a pajama while showing it to your child. While the sewing part can be performed by the child.
Make sure you assist them during the sewing time, as you wouldn't want to hurt your child while letting them play with needles and scissors.
3. Velvet Scrunchies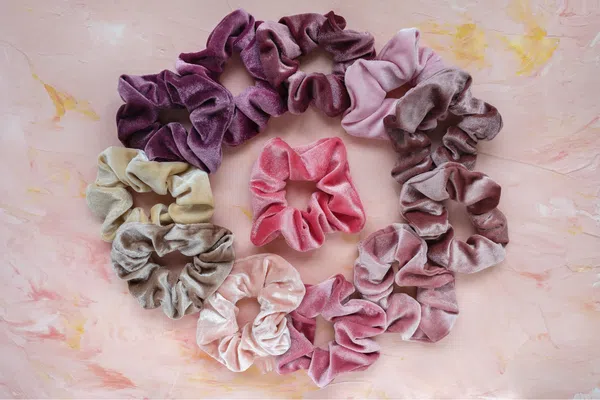 I used to love these velvet scrunchies my mom used to make for me and my sister with her old maxis. It felt so great to use them as they were soft and gentle on the hair.
These are easy to make, can be made without arranging larger fabric pieces. The fun part is sewing the straight snake like belt and then turning it around with the help of a loop turner, or you can use the old method of hand needle and thread knot.
Again this is one of my favorite yet simple sewing projects for kids, because if you have girls, they can use these scrunchies and wear them like a medal as their first sewing project!
4. Socks Puppet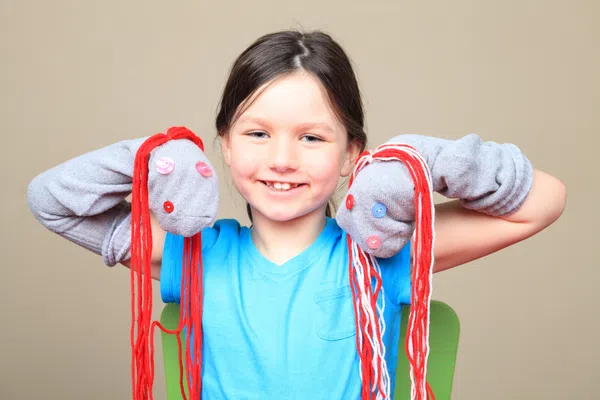 Hey, this project is favorite among my kid students….because they really look forward to create something that they can later show in their school to their teachers and friends. Because it helps them to prepare for the "Crazy Sock Day" 😊
You cannot imagine how much kids enjoy working on this project. It includes almost all the basic things you need to teach for sewing. Such as stitching buttons, sewing hair (threads) to the sock, adding accessories such as beads, and even hand sewing some parts for giving it some features.
5. Cat and Dog Boo-Boo Bag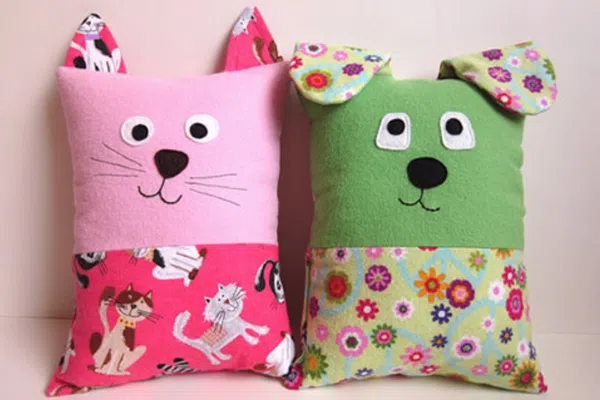 This Boo-Boo rice filled bag is perfect for your kids because it's simple to make. On top of it, adding ears, eyes, whiskers, and nose even makes it more interesting for your kids to learn this kids sewing project.
And that's not it, when they are able to use it later as a hot and cold compression on their Boo-Boo, it even makes it worth making. They will feel proud if their Boo-Boo bag is used later on for kids or adults both.
6. Mini Sewing Weights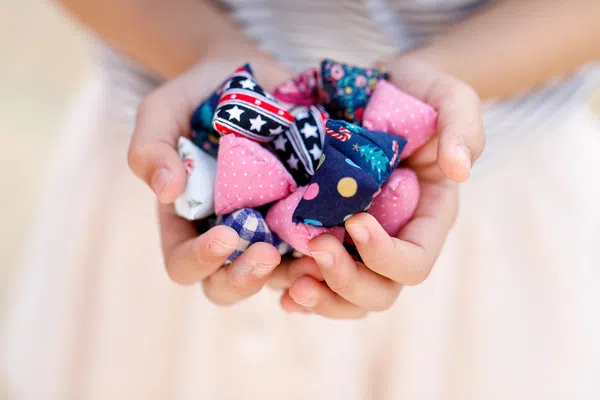 If you are falling short of ideas on kids sewing projects, then try looking around for things that we use and would help them to make one by themselves.
So here is another useful yet simple sewing project for kids mini sewing weights. When your kid has interest in sewing, it is best to let them make their own sewing kit and first try sewing things that shall be useable for them going forward.
While learning to cut sewing patterns, they need to organize the fabric in place in order to perform a smooth cutting. These mini sewing weights will be their go to for sewing projects.
7. Pin Cushion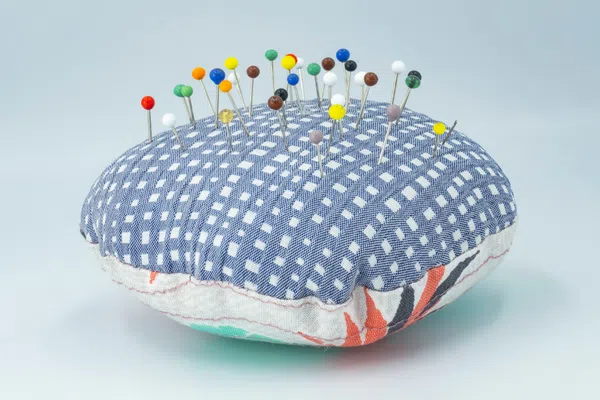 When your kids are learning to sew, it is very important to let them have their own tiny little sewing kit. But instead of buying accessories from the stores, you can let them make their own. Just like this easy pin cushion, which is simple, and a smaller project to start with as sewing projects for kids.
Let your kids use it for securing pins in a safer place.
8. Couch Cushion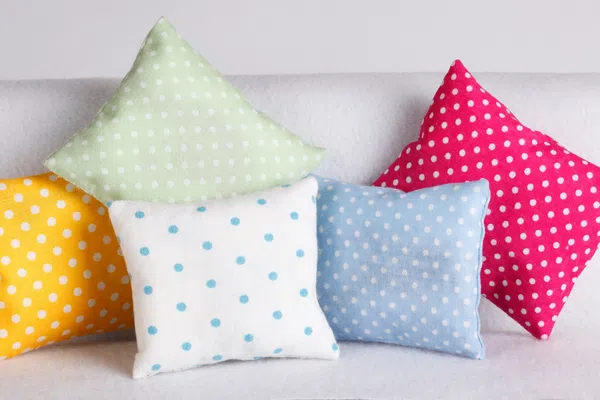 Starting with smaller and easier projects for kids is the best approach. Because it allows them to finish the project soon, while allowing them to maintain the interest level instead of getting tired and making the same thing for longer periods.
It also allows them a sense of accomplishment and encouragement when their first projects is done and dusted within less time.
So making small size cushions for the sofa is good idea, as these are straight to sew and can be stuffed with cotton to make them look presentable.
9. Drawstring Bag Pack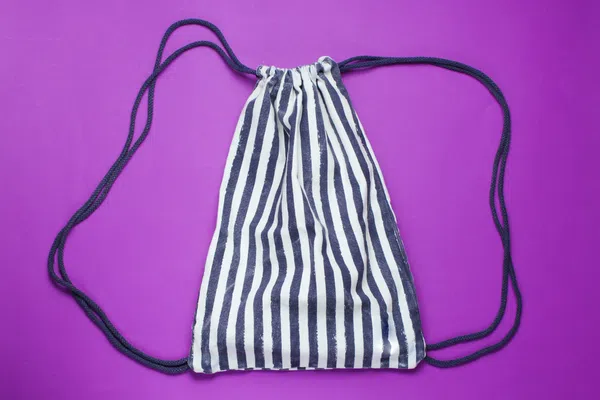 This Drawstring Bag Pack never gets old while you are learning to sew. I recommend adults as well as kids to try sewing this easy-peasy, lemon squeezy Drawstring Bag Pack even if it's one of the sewing projects for kids.
It's easier to cut, sew, and get the strings through. These are useable and can be utilized in different things like keeping books, water bottle, or anything that you or your kids would like to carry along.
10. Fish Laundry Bag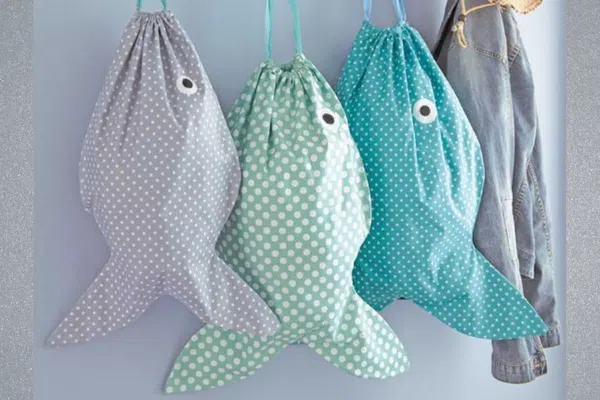 Once your kids have practiced the simple drawstring bag or a pouch, now you can make the level a bit advanced by teaching them how to make these fish laundry bags. They look cute and allow mess free room from laundry clothes.
11. Face Mask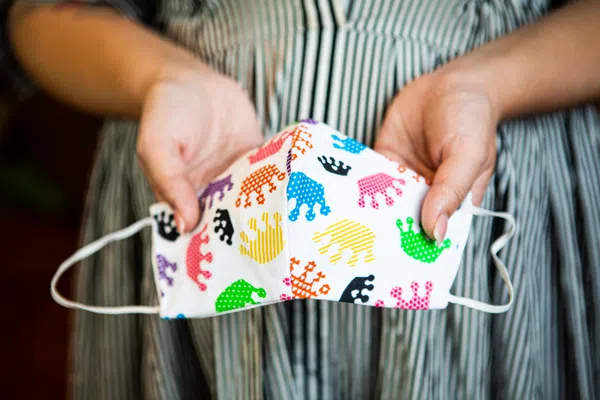 Who doesn't need a face mask after the Pandemic? 😨
Safety comes first, so you can teach your kids to make their favorite pattern masks to match their outfit at school or college, or even a party.
This will encourage them to wear mask regularly, as if they made it themselves, they would love to wear it and show it to everyone.
12. Doll Clothes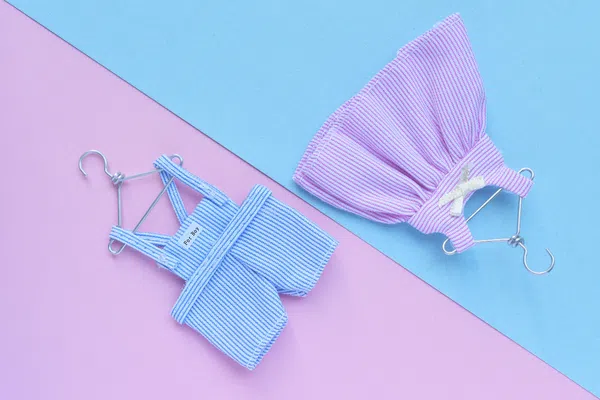 I can bet 90% of the adults born before 2000 started learning sewing while making doll clothes! This method of teaching your kids never goes wrong. Because clothes is the first thing they would love to make/sew for their doll or toys.
13. Eye Mask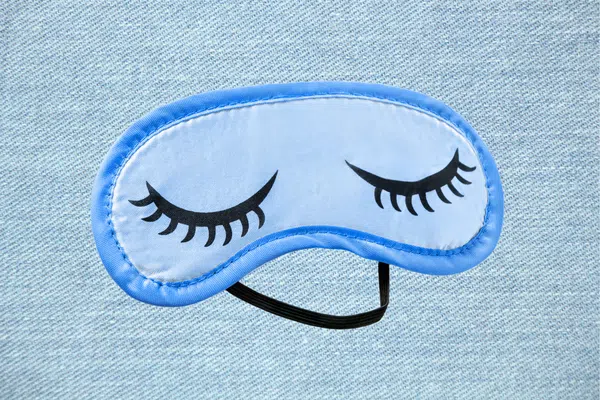 Eye mask is a pretty simple sewing project for kids as it requires minimum accessories. You just need a pattern for cutting it's shape, fabric, elastic, and a double lining for making it thick to place over eyes. As you wouldn't want your kid to feel disappointed if their eye mask doesn't blocks light!